Dating gone wrong!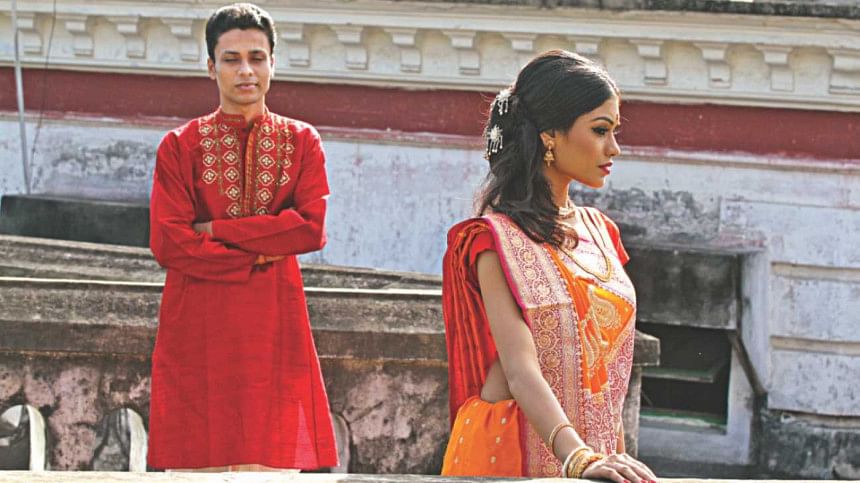 Dating ought to be fun, but dating can also go wrong! Ever went on a date and ended up in a sticky situation that made you wonder how did you end up there in the first place? Whether you have or haven't, a lot of people have – and you sure should be grateful you were not in their shoes! 
Sharing is caring
The first date is always memorable, after all the feeling of being giddy with excitement and butterflies in the stomach is unlike any other time. We also tend to have high expectations from our first date and hope for everything to be perfect. But that is often not the case.
A friend shared the awful experience of her first date, where they went to a bakery and ordered only one doughnut that was shared between the two. Not only did she find it unbearably embarrassing but also outright frugal. Well, although the start to this relationship was bumpy, the couple recently got married and are happy to share everything for the rest of their lives.      
Too loud for the crowd
Did your date ever walk out on you because you complained of him being too loud? As hilarious as it sounds, encounters as such also occur. Some people just talk loudly in general and some seem to dislike people who do. Now imagine a situation where these two polar opposites go out on a date.  
I once overheard a couple arguing in a food court where the girl was complaining about the guy being "too loud" and causing problem to others. Of course, this offended the other person and at one point the guy simply decided to walk out. Whether his loud voice disturbed people or not, this commotion surely made heads turn!   
Blind date surprises
Blind dates are exciting as there always awaits a surprise, whether good or bad. But imagine your blind date being so bad that you have to ask a friend to get you out of the place during your date. A fellow student in her early 20s once went on a blind date with someone she came across in social media, only to find out the guy was at least 15 years older than her!
"Not only was he over 30 minutes late, but the bald guy wore a shirt so tight that his pot belly was poking right through his buttons. Moreso, when I said I wasn't hungry for formality's sake, he actually ordered only for himself! Thankfully, I texted a friend who escorted me out of that horrendous situation," she ranted.      
Movie disaster
Movie dates are a cosy affair with comfortable seats, snacks to munch on, and a great movie to watch with your better half – what could possibly go wrong? At times, the external environment can cause a calamity. While I was out watching a movie with friends, a couple few seats behind were victim to this, even before the movie started!
The dim lights and narrow walking space in movie theatres require people to be extra careful, but even then, mishaps occur. A boy walking behind the couple just before settling into his seat accidentally dropped the six large glasses of cola he was carrying right onto the couple, making it impossible for them to watch the movie. I suppose one should always take seats at the very back!
Double trouble
"Think twice before dating someone who has a twin, or you may be the victim of such a prank as well!" – is the advice given by someone who has had an unusual experience. Nothing went wrong in the date according to him, rather it was lovely. They went to walk in a park followed by a wonderful dinner, only to see another girl looking exactly like her walking towards them at the end of the day.
It was actually a prank the two sisters pulled, which was supposed to be funny. But in a turn of events, the girl became so furious at her boyfriend for not being able to even tell them apart that she eventually ended the relationship.      
Popularity – the constant third wheeler  
"My relationship was no less than a romcom, where the most popular guy in college dates the most laidback and shy girl, but it wasn't much of a joy ride either! He was such a social person that he had friends everywhere we went!" shared Hina reminiscing her college days.
"We barely ever had a "date" where we were the only ones but the funniest was the day he proposed to me. We met at 11 AM and since then he was trying to propose, but everywhere we went someone kept on showing up and started chatting. Believe it or not, it was almost night when he finally could!" she laughed.    
Who's going to pay the bill?
We might have encountered an awkward situation at some point while paying the bill during a date. There are comical videos aplenty where it is seen the guy is in short of cash and is made to wash the restaurant's dishes as compensation, but for Abrar that was not really the case!
Although he didn't have enough money, he informed his date about it and they eventually split the bill – a very tense and embarrassing situation that was for him! But do guys really have to pay every time? In a parallel universe, another couple broke into a fight about chauvinism and feminism when the girl regarded the guys' constant will to pay as female subjugation.