Top 5 romantic Valentine's Day gifts for your special lady
Are you in a common dilemma that involves gifting your special one something out of the box for the day of love? If yes, this is the article you need to give your attention to. Here are the top 5 Valentine's Day gift ideas that will woo your woman to the power max:
Ring that rings a bell of enchantment
Couple rings are always in, no matter what. A piece of jewellery can be a reminder of good times, affection, charm and so much more. This Valentine's, treat yourself and your partner with a couple ring set and set your promises of togetherness. These couple ring sets can be further customized too depending on the place you order from. Usually, these are vastly available on e-commerce platforms but gift shops have them too. So, what are you waiting for? If you want it, you got to put a ring on it.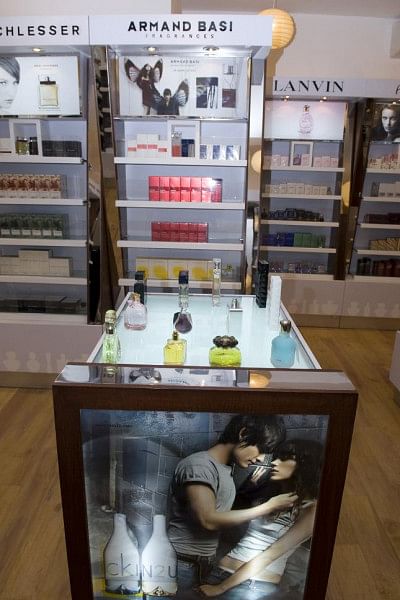 Smell the intimacy with perfume sets
There are such a wide variety of perfume sets available in the market that finding the one that is perfect for your flawless partner can be a task in hand. Although, the most trusted ones are the floral ones for females and woody ones for males. They come in sets with lotions, hand creams, small towels, shower gels, shampoos and other toiletries or make up items as well. It is useful and fancy as well. After all, it's always a pleasure to have a partner that smells divine!
Spotify your way to her heart
If you have not heard about Spotify resin play cards, you must be living under the rock. This is the trendiest and most millennial product to own. So basically, what it does is, it lets you scan it and the song you dedicated to your loved one plays in the app. It can have the album's image, his or her favourite anime character's image, an image of their pet and the list is endless. The one that'd make sense from a partner's perspective is that you would provide the favourite image of you and your partner along with a song that commemorates your love. Music is always the way to go.
Fairy lights and mason jar magic
So, you thought people were done with the fairy lights craze? If you did, you are very wrong. Dedicated mason jars with couple images and even a quote that sums up your love story will not only lighten up the room but your partner's love. These are one of the gifts which represents that 'it's the thought that matters.' Use this chance to create an ambience with a fairy-tale mason jar that has the ability to cheer your partner up on his or her bad days and top it with a dash of happiness when the good times are rolling.
Twinning Tees
No, it's not the tea that you drink. It's tee that you wear. Bedazzle your partner and yourself with matching couple t-shirts. You can even wear it later to show your gem of a partner off. Mostly, couples make it with something adorable written on printed on it but there no rules in love so you do what you feel will make your partner have a sense of belonging. Make your partner get the sense of having something special which represents your love for him or her. Twinning tees are a win-win anyway!
To conclude
As Valentine's Day is drawing near, use this opportunity and occasion to make up for all the negativity and celebrate the positivity. Spread love, spread light!