The adventures of haircuts at home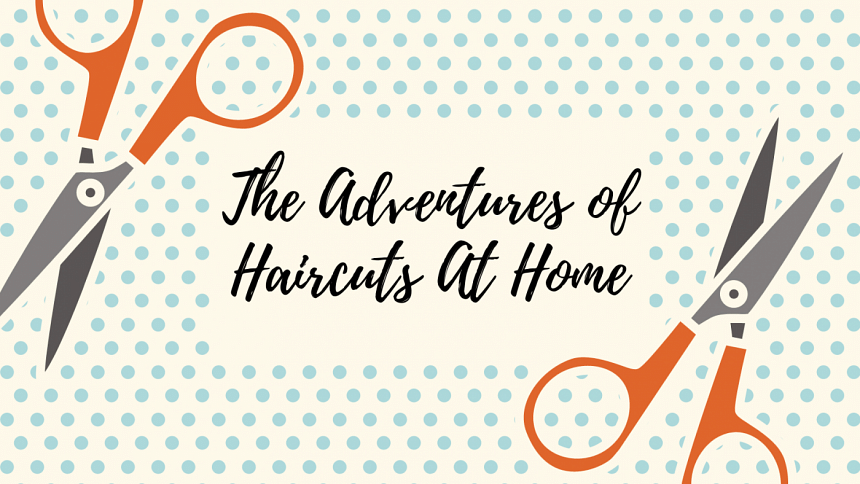 Self-haircuts and hacks are perhaps the most tantalising endeavours of DIY projects. Who wouldn't want perfect face-framing layers that highlight your cheekbones or a romantic wavy hairstyle without spending a dime for it, right? However, these great ventures often come with high risks and things can go south very quickly.
Self-haircuts had a rather rough start in trend during the pandemic. And although the epic saga of "quarantine cuts" is still fresh in our minds, we know better than to let the blunt kitchen scissors and beard trimmers get the best of our hair. Thanks to professional hair stylists who took mercy on us, the step-by-step video tutorials are actually an amazing source of learning that anyone can follow.
For those daring souls who wish to embark on their own hair adventure, a few words of wisdom are in order. First and foremost, make sure you have the right tools. A pair of sharp haircutting scissors, a fine-teeth comb and a spray bottle are the items you must have before attempting anything. Remember, there are no alternatives to these tools. No matter how much you are tempted, your kitchen weaponry must not touch your hair.
To be more thorough with the process, you can invest in some section clips and a medium-sized mirror.
Once you have your tools lined up, it is time to get your research done. While there are many channels with stunning hair tutorials, you will have to spend some time seeking out the ones that fit your face shape, knowledge, and pace. Knowledge is power, and a well-informed snip is a snip well done.
Brad Mondo, for instance, is an American hairstylist with a whole range of tutorials on his YouTube channel from hair cutting to colouring and styling. His hair cut videos are pretty easy to follow even for beginners, and often get stunning results. Tina Engeo is another amazing stylist all about cutting hair at home. Her peaceful energy is almost contagious and lets you be calm throughout the process.
When it comes to haircuts, remember that 'go big or go home' is not the mantra. On the contrary, be extra conservative when chopping off your hair length. While you can always go shorter later, going 'longer' is not an option.
Lastly, embrace the imperfection. You are not a professional and it is very natural for your haircut to look like it. But that is no reason to love it any less. If you take on the haircut project and actually follow through, then congratulations are in order. In fact, that slightly uneven trim is sure to make a fun story later.
Be it cutting or styling, trying out new looks on yourself is creative, brave and sometimes quite the 'hair-raising' adventure. It is once again about paying attention to yourself, with a lot of giggles and even a dash of irritation that comes at the wrong snip. At the end of the day, you take charge and you decide. And the joy that follows, is definitely worth more than the perfect look.