How to choose the best haircut for your face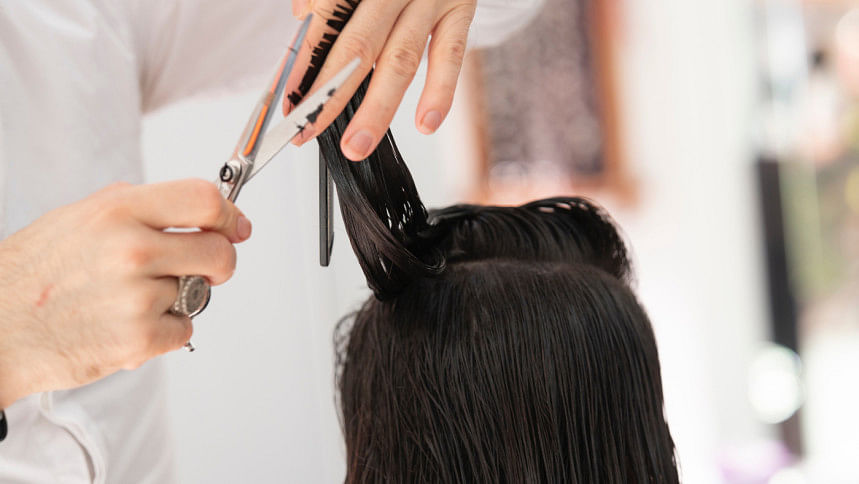 A haircut can make or break your face. Like clothes, you can't have a one-size-fits-all approach to your hairstyles. After receiving criticism from your co-workers all day, you can't take off your bad haircut like you can your clothes. Therefore, it's important to know which haircut flatters your face shape before having your hair cut. After all, a few additional inches here or a few stray hairs on your face there can make a big difference.
Oval Shape
The most adaptable face shape for hairstyles belongs to people with oval faces. Long, silky waves are the ideal choice for you if you have curly hair and an oval face. Add layers to prevent dragging an oval face shape downward. A French bob will also be a good option for you. Even low-maintenance curtain bangs are also a good option to go for. Oval face shapes can play with any bang style.
Round Shape
Haircuts that end below the chin are among the better choices for you if you have a round face. Going too short with curly or wavy hair may increase the width of the cheek area. So, try to avoid that. Your face can appear longer with short styles with added volume at the top.
Diamond Shape
On diamond faces, short hairstyles like a textured bob, a lob, or a pixie cut look stunning because they soften the jawline. Instead of leaving the ends blunt, experiment with wispy ends or a textured cut. Think of layers that are lengthy and begin at the jawline. Through the addition of structure to your hair, the layers give your face depth.
Heart Shape
Because the length draws attention away from the jawline and lengthens the face, providing symmetry, lobs look wonderful on faces with a heart shape. Layers that skim the shoulders and a deep side part will enhance a collarbone-length cut. Each characteristic detracts from any potential gap.
Long Face
Long faces are most suited for layered mid-length curly styles, because they have lots of body and bounce and are layered through the back, sides, and top. And if you are looking for an easy change-up that will flatter your long face, then switch up your hair partitions occasionally. A deep side part focuses attention across the face rather than down, which is fantastic for a long face.