The versatile rice cooker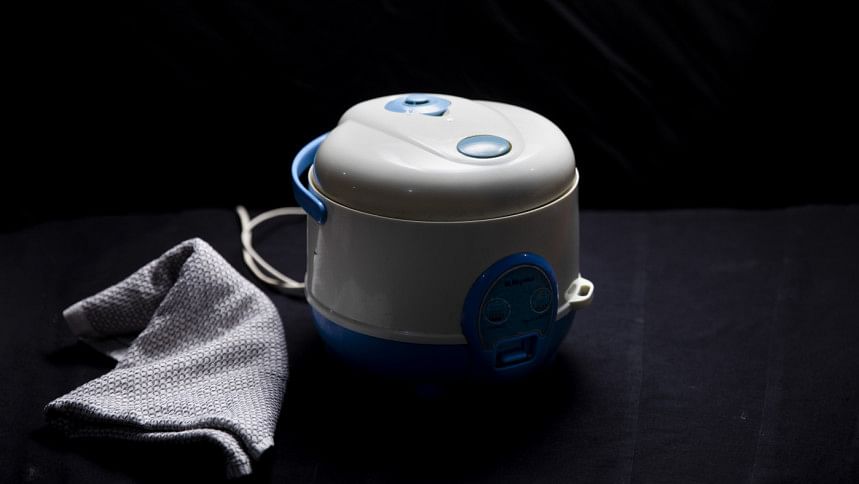 Cooking nowadays not only requires great culinary skills, but also excellent time management abilities. In the modern era where juggling between several chores simultaneously has become the new norm, every home cook yearns for a reliable helping hand.
That being said, modern problems require modern solutions, and kitchen appliances can be regarded as the present-day sous chefs, especially multipurpose ones. Such an essential kitchen gadget is the rice cooker. Albeit its name, it can be used to cook myriad dishes apart from rice.
Take it up a notch
Rice cooker is predominantly used to cook steamed rice, but you can also use it to cook an array of delectable rice dishes. Khichuri, pulao, tehari, and biriyani are just to name a few — yes, you read that right, even biriyani. With the right techniques and ingredients, your good old rice cooker can concoct a delectable biriyani for you!    
Steaming hot
Contemporary rice cookers come attached with a steamer, which opens the doorway to cook several steamed delicacies. Whether you are in the mood for homemade dumplings or craving store-bought siu mai, throw it in the steamer and half of the job is done.
Not only that, you can use the steamer function for just about any steamed recipe, including bao buns, steamed fish, and vegetables. This eliminates the hassle to set up a double boiler every time you have to steam something.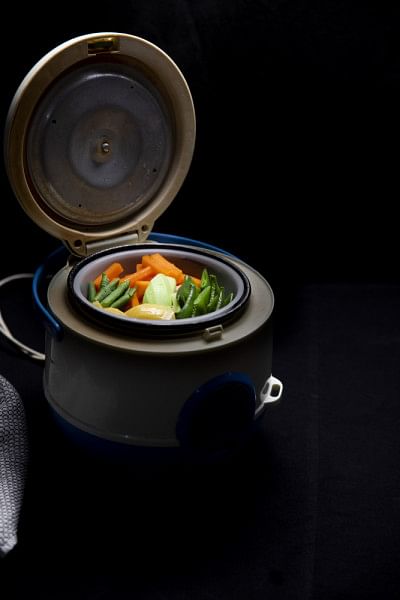 Curry concoction
While you are not using the pot to cook rice, you can use it as a saucepan to cook any recipe that requires one. Be it a quick one-pot pasta or a flavourful curry that requires hours of cooking, it can all be done in the rice cooker.
Apart from that, with a low heat setting, rice cookers can double-up as a slow cooker. You can allow your soup or broth to bubble away and develop flavours while you finish other work you have piled up.    
What's for dessert?      
Do not leave out desserts from the spread of delectable food your rice cooker can make! There are many dessert recipes that require steaming, such as flan, cake, and buns. Other than that, you may use the pot to make sweet delicacies such as rice pudding or custard.
The versatility of a rice cooker is unmatched with any other kitchen appliance, using which you can easily whip up anything from appetiser to dessert.