Find meaning and happiness in life with these 5 positive tips
Positive psychology offers helpful insights and practical ideas that might direct us toward a happier and more fulfilling future, despite the fact that the pursuit of happiness may still be a difficult and diverse road. So, let's adopt these scientifically supported techniques and start down the road to a happier, healthier, and more satisfying existence.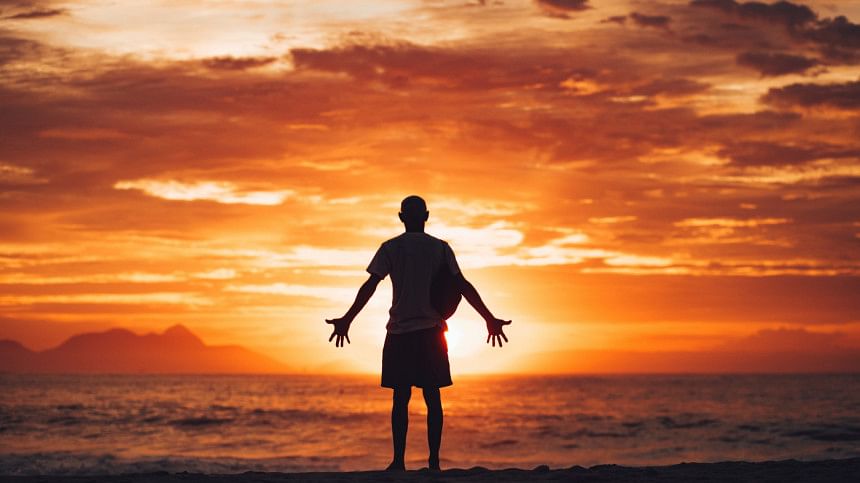 The scientific study of what makes life worthwhile and how people might thrive is known as positive psychology. Instead of focusing on treating mental problems like traditional psychology does, it emphasises fostering happiness and well-being. Positive psychology's fundamental goal is to discover the keys to living a happy life.
Power of gratitude
A straightforward yet effective strategy in the search for joy is gratitude. According to studies, cultivating thankfulness might boost feelings of happiness and create satisfaction for life. We may retrain our brains to focus on the positive, even during difficult circumstances, by consistently recognising and appreciating the positive aspects of life.
Cultivating resilience
The capacity to overcome difficulties and adversity is resilience. Because, let's face it, life is full of ups and downs, it is essential to wellbeing. Numerous methods for fostering resilience have been uncovered by positive psychology research. Reframing is one way that works well. This entails altering your viewpoint regarding a bad circumstance. Consider it a chance for growth and learning rather than a setback. You may build a more resilient mindset by viewing obstacles in a positive light.
Strengthening relationships
Happiness rests on strong interpersonal connections. Strong relationships and social ties have been demonstrated to be important predictors of wellbeing. A happy life might result from putting time and effort into establishing and keeping relationships. Active listening is one way to promote healthy relationships. Genuine listening demonstrates empathy and shows that you value the other person's viewpoint. This can strengthen your bonds and result in more satisfying interactions.
Practising mindfulness
Being completely present in the now, without passing judgement, is the discipline of mindfulness. It entails being aware of your ideas, feelings, and physical experiences. According to research, mindfulness can lower stress, enhance wellbeing, and increase happiness. Simply being more conscious of your thoughts and feelings throughout the day might help you incorporate mindfulness into your daily life. You can also practise mindfulness through meditation. You can improve your general sense of well-being by engaging in mindfulness practices.
Pursuing meaning and purpose
A key component of happiness is having a meaningful existence. People are encouraged by positive psychology to identify and pursue their values and passions. You might feel incredibly fulfilled when your actions are in line with your underlying beliefs and objectives. A wide range of methods for improving wellbeing, promoting happy relationships, and developing resilience are available in positive psychology. You can start along a path to a better and more fulfilled life by adopting practices like gratitude, resilience-building methods, active listening, mindfulness, and the search for meaning and purpose.