Mindful Eating: How to nurture a healthy relationship with food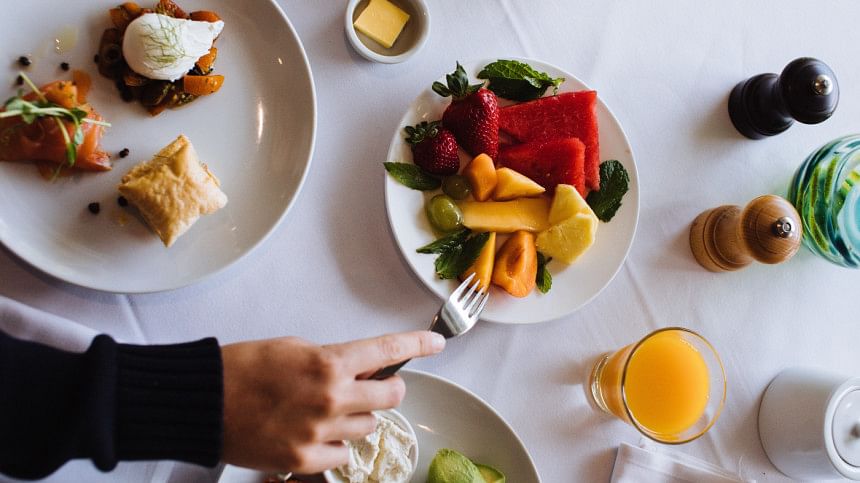 It is easy to develop thoughtless eating behaviours in today's fast-paced society where there is little time for reflection. This problem is made worse by processed meals and marketing, which makes people feel disconnected from their dietary preferences. Let us explore the practice of mindful eating and the methods for developing a positive relationship with food.
Understanding mindful eating
The broader notion of mindfulness, a widely used, age-old technique practised by many cultures, is where mindful eating originates. Mindfulness is the deliberate attention to one's thoughts, feelings, and physical sensations in the present. Increasing one's awareness of their situation and choices rather than simply reacting to them is the aim of mindfulness. Consciously selecting food entails using all of your senses physically and emotionally to experience and appreciate it.
Tune into your body
The journey towards mindful eating begins by tuning into your body's internal cues. Before diving into a meal, take a moment to pause and assess your hunger levels. Are you eating out of genuine hunger, or are you responding to emotional triggers? Mindful eating invites us to honour our body's true signals, recognising that food is not just a means of sustenance but a source of nourishment.
Engage your senses
Eating mindfully entails engaging all the senses during mealtime. Do not just eat the food, savour every bite. Pay attention to the texture, feel the aroma, and appreciate the food that's in front of you. When you engage with the food through your senses, you create a deeper connection with the food which promotes a healthier relationship with what you eat.
Chew slowly and thoroughly
In today's fast-paced lifestyle, it is common to rush through meals. However, mindful eating encourages a different approach. Chew slowly and thoroughly. Apart from helping with digestion, eating slowly gives the brain enough time to register feelings of fullness and helps avoid overeating.
Practice gratitude
Our connection with food can be transformed by practising gratitude. Spend time being grateful for the meal before eating it. Recognise the efforts of everyone who contributed to getting the food on your plate, including the farmers, producers, cooks, and servers. A sense of connection and gratitude for the abundance in our surroundings are fostered by this exercise.
Cultivate mindful food choices
We are encouraged to make better dietary decisions by mindful eating. Aim to include a range of full, nutrient-dense foods in your diet, including fruits, vegetables, whole grains, and lean proteins. Processed and sugary meals should be avoided as much as possible because they typically promote mindless eating and have detrimental effects on health.