Exercise to make you feel better
Explore the benefits of exercise on your mind and learn how it can greatly improve your mental wellbeing.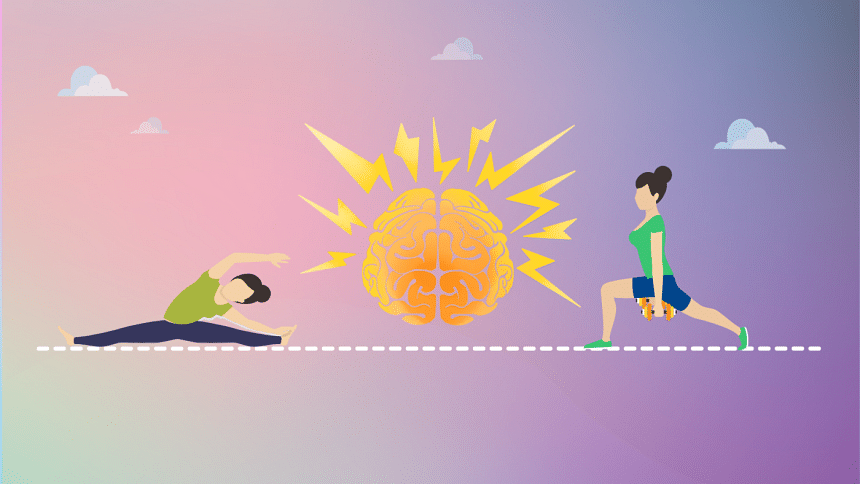 In a world where stress lurks around every corner and the obstacles of daily life start to weigh us down, taking care of our mental health has become more important than ever. While we often turn to various remedies and coping mechanisms, there is an alternative. Exercise! It has proven to relieve stress and give a sense of fulfilment and empowerment provided we are willing to invest our time into doing it. In this article, we will see the abundance of benefits physical activities have in store for our mental health.
Have you ever noticed how you feel much better after taking a brisk walk outside or a short run in the gym? There is a scientific reason for that. Engaging in exercise stimulates the release of 'feel-good' hormones in our body. Essentially when our body undergoes physical activities, these natural chemicals flood into the brain, inducing a sense of euphoria and reducing pain perception. Now you know what Rocky Balboa felt like after all that running!
However, exercise does more than just improve our mood. It also increases our memory and cognitive functions. When we exercise, the blood flow to the brain increases therefore the supply of oxygen and essential nutrients also goes up. This helps enhance our ability to concentrate better, be more productive and be able to solve problems quicker. By exercising, you are not only working on your physical fitness but giving your brain a boost too.
Stress is ever present in our lives but exercise has proven to be a potent antidote. Physical activities help reduce the levels of cortisol, the stress hormone in our bodies which in turn produces feel-good chemicals. It acts as a natural stress reliever allowing us to unwind. Whether it's a light yoga session or a brief run on the treadmill, exercise provides an outlet for pent-up stress, leaving us feeling refreshed and rejuvenated.
A lot of us struggle with finding our inner conviction and that can lead to having low self-esteem and it takes quite a toll on our mental health. That is where exercise really helps. Regular exercise can have a monumental effect on our self-perception and body image. As we set and achieve our fitness goals, our confidence soars. The physical changes we experience and witness translates into a more positive body image and improves self-acceptance and overall well-being.
Loneliness is a big contributing factor to depression and can create a void that feels impossible to fill. However, through an active lifestyle, exercise can help greatly by providing us with many opportunities for social interaction even if it is just walking in the park or being part of a group fitness class. This alleviates our loneliness and can give us a support network of like-minded individuals who in turn, give us a sense of belonging and genuine connection.