Tips for stress-free cooking
Cooking is often labelled as therapeutic and enjoyable. However, more often than not, it can become hectic, especially for busy bees who have to do such chores on a daily basis. With these simple tricks, you can work around your way in the kitchen to make cooking a hassle-free task.
Declutter and organise
A cluttered workstation equals spending an unnecessary amount of time looking for stuff in the kitchen than actually cooking. Whereas, an organised setup allows you to fully enjoy the cooking experience making it less time consuming.
Although it may require time initially to organise the kitchen space, the benefits that follow are worth it. This includes organising everything from spice bottles to utensils, and cabinets, so that they are available at your hand's reach when needed.
Invest in the best
You should be able to choose time in the conundrum of time versus money if you are to follow this advice. Handy kitchen gadgets are the new helping hand in modern cooking sessions, and a beneficial long-term investment.  
Toaster, multipurpose cooker, steamer, grater, and immersion blender are just to name a few essentials. Other than these, there are several helpful kitchen tools that will aid to chop not only food, but time spent cooking as well!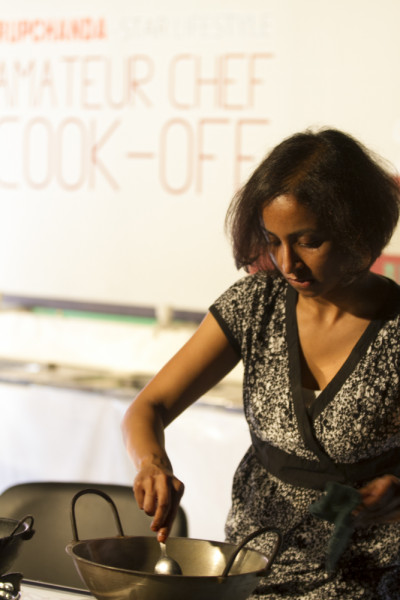 Kitchen hacks 101
Frozen food is another kitchen aide in the modern age, and so is canned. It is always handy to have frozen snacks and canned food in the freezer and pantry. Although not the healthiest of choices, but a quick fix for those days when we have other priorities.
One-pan recipes are a cook's best friend, making it possible to inject maximum flavour and spend more time eating than cleaning! Stir-fries and slow cooker recipes are great techniques to cook on the hob. Whereas for baking, sheet pan recipes or tray bakes are smart options.  
Prepping is key
If you are somebody who prefers to schedule tasks beforehand, you may apply the same principle in terms of cooking. Prepping ingredients or meals in advance saves a lot of time during the actual cooking process.
Chopping vegetables, preparing sauces, and marinating meat are just a few speedy hacks. A word of caution, the results may not be the same as that of freshly prepared food, but it is a great alternative when we are bound to choose time over taste.