Sensational Japanese food experience at Yatai, Uttara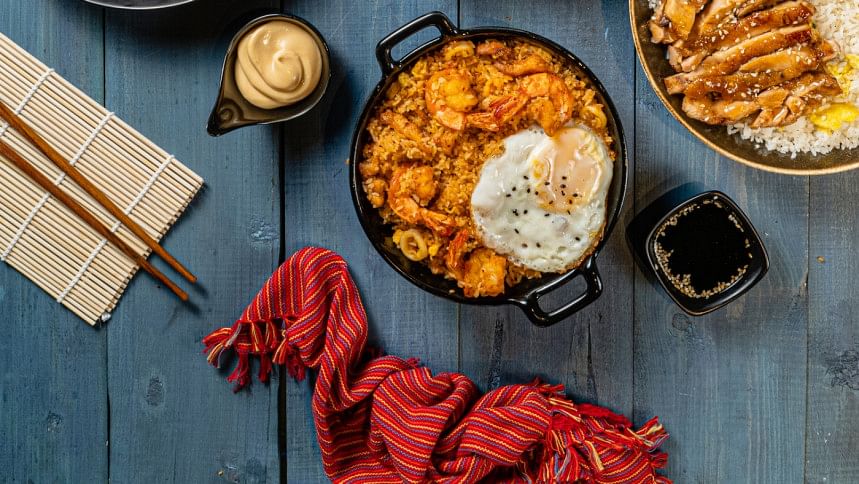 The newest food sensation, located in the lively neighborhood of Uttara, Yatai offers a variety of Japanese, Pan Asian and Korean cuisine — all under one roof! Commencing their venture from 17 June, 2022, Yatai has made its mark significantly in the food scene in only three months.
Upon our entrance, we were moved by the classy decor illuminating a beautiful colour combination around the place. They had a mini book-shelf, a live kitchen and an angelic wall (literally). Overall, the premises looked cosy but conventional at the same time; enumerating a picturesque view for both formal office lunches or just a casual hang out with friends.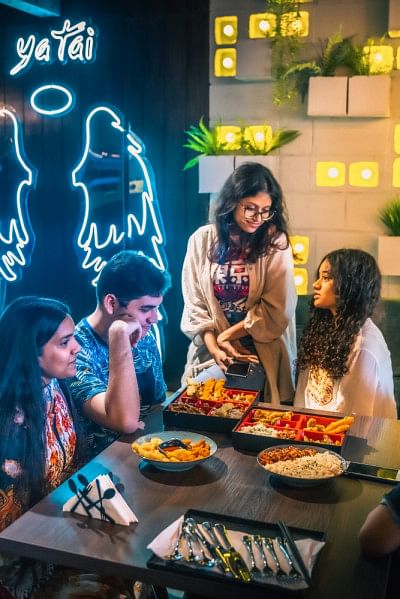 "The initial response really surprised us. We were optimistic but did not expect such overwhelmingly positive feedback; that too, without involving influencer marketing or anything of that sort. I guess that is because satisfying quality and customer service is what everyone seeks at the end of the day, it is the best form of marketing," shared Tanjir Rahman Arnob, the owner of the restaurant.
Arnob is an MBA graduate from North South University who began his journey with Yatai (a word for shop stand in Japanese) in Rajshahi. He chose the distant area of Rajshahi instead of the bustling Dhaka city then, as he identified the market gap for many job holders who reside there but are not accommodated with the right place to dine in. Over time, Yatai emerged victorious there and finally made itself a new home in the capital.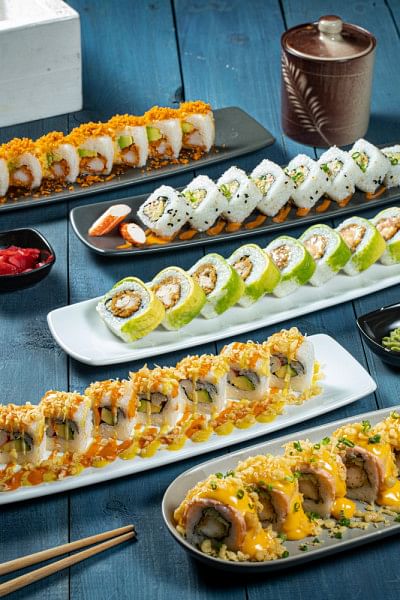 Our feast began with the serving of colourful Maki Rolls as appetizers: Volcano, California, Fried Prawns, Chicken Teriyaki and much more — all prepared in front of our eyes in the live kitchen. The rolls tasted delish, given that the chefs tried to incorporate a hint of local taste in the dish; delivering a perfect blend of spices, sweet and savoury. Next was the tummy-filling Classic Bento Box — consisting of all items that a bento usually offers. Starting from rice, chicken nanban, tempuras, katsu chicken, etc. accompanied by flavourful honey mustard and soya sauce — all arranged together. Although the tempuras seemed a little under-fried as per our taste, the other items provided in the bento box were top notch; both in times of quality and quantity. Also, the menu exhibited other varieties of soup, dumplings and bento boxes too:  seafood, supreme and Yatai special that we have plans of endeavouring in our next visits. 
"I realized the Bangladeshi youth is versatile. They will try to adapt to anything new that we offer them at affordable prices," added Arnob.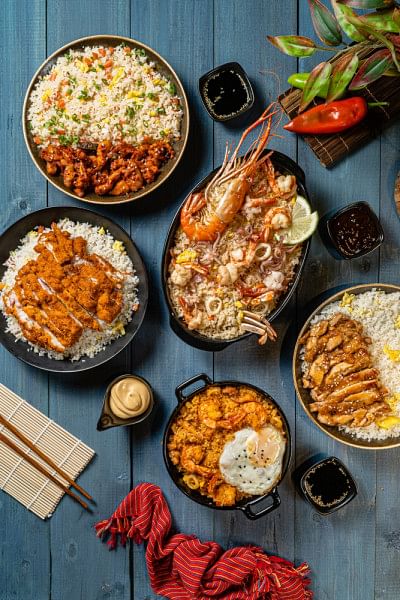 Next, the bill came in with the pre-ordered seasonal fresh fruit juices, energizing our bloated tummies to a great extent. Indeed, what Arnob said was true. The youth is actually happy to try new food at reasonable prices, as the total bill amounted to around Tk 1800-2000 for a fulfilling meal for two, including palatable sushi items (which are usually so pricey elsewhere in the capital).
Finally, as we were done with our shares of the aesthetic photo session, we stood up to leave. Just then, a voice echoed behind our backs.
"Ma'am, please wait. Here's a complimentary dessert for you! A gesture for our loyal customers, as we hope for you to be."
We felt like happy children on cloud nine as we devoured the creamy, smoking brownie topped with vanilla ice-cream as a finish to our amazing experience at Yatai.