Lemon recipes to try at home for Ramadan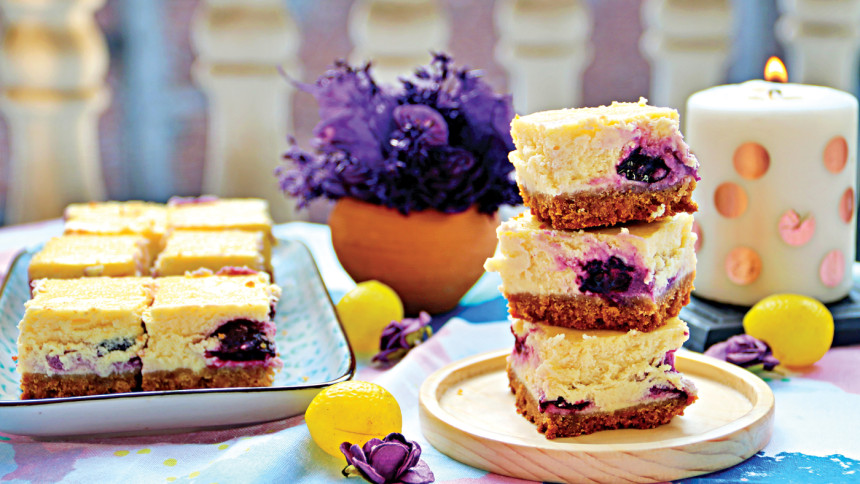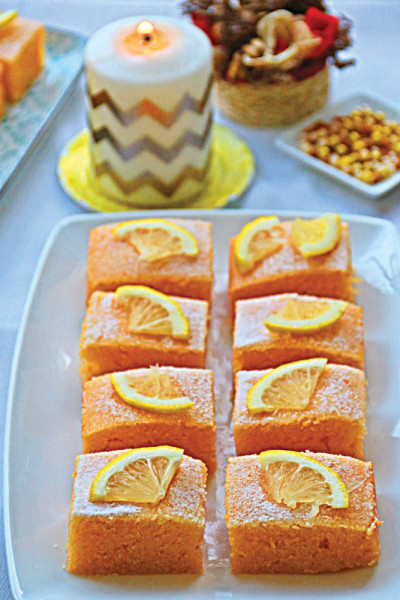 Juicy, zesty, and tart, lemons are not only delicious but also contain a multitude of health benefits. Lemons have an abundance of vitamin C that may support heart health, weight control, and digestive health. Consuming lemons during iftar also keeps us hydrated, and improves skin quality. Here are recipes that are replete with the freshness of lemons with a burst of zesty flavours in every bite!
LEMON BLUEBERRY CHEESECAKE
This dessert combines the creaminess of a cheesecake with the freshness of lemon along with juicy bursts of blueberry — the perfect triad of deliciousness! 
Ingredients
For the biscuit base –
12-14 biscuits
50g molten butter
For the cheesecake –
400g cream cheese
150g blueberries
¼ cup sugar
3 tbsp flour
1 tsp vanilla essence
3 eggs
1/3 cup lemon juice
Method
Crush the biscuits into fine crumbs and add in molten butter to attain a sandy texture. Press the crust onto a lined baking dish forming a compact biscuit base. Beat the cream cheese and sugar until smooth.
Add in eggs and vanilla essence and mix. Lastly, pour in lemon juice and coat the blueberries in flour. Once fully combined, fold in the blueberries and pour the mixture over the prepared biscuit base. Let this bake in a preheated oven at 140°C for 50 minutes until fully baked.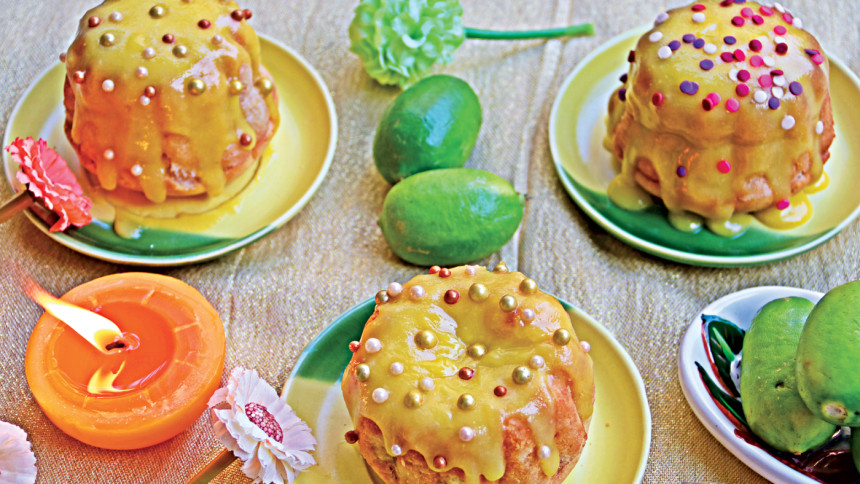 LEMON BARS
This crumbly, melt-in-your-mouth dessert bar is highly addictive, made with a layer of fine biscuit crumb and smooth, silky lemon filling. 
Ingredients
For the crust –
70g softened butter
1 cup flour
¼ cup caster sugar
For the filling –
4 eggs
½ cup sugar
3 tbsp flour
1 tbsp lemon zest
½ cup lemon juice 
Method
To prepare the crust, mix the flour and sugar and then rub them into the cold butter using your fingertips. The finished product should look like a loose, flaky dough. Pat the mixture onto a lined baking dish to make a compact layer. Poke holes with a fork onto it and let it bake in a preheated oven at 170°C for 20 minutes.
Meanwhile, prepare the filling, starting by cracking the eggs. Then add in sugar, flour, lemon juice and zest, and mix them together to combine. Pour this homogenous mixture onto the prepared crust and allow it to bake in the oven for another 20 minutes at the same setting.
Once fully cooked, let it cool at room temperature and then chill it completely in the refrigerator for a few hours before serving. 
LEMONIES
These are lighter and fruity versions of fudgy and decadent brownies, made with lemons to give that dense yet fresh flavour. 
Ingredients
3 eggs
2/3 cup sugar
1 tbsp lemon zest
60g butter
60g ghee
120g white chocolate
1 cup flour
1 tsp baking powder
4 tbsp lemon juice
1 tsp lemon essence
Method
Beat the eggs and sugar until thick for a couple of minutes. In a double boiler, melt the butter and ghee along with white chocolate and melt it completely. Slightly cool this and add it to the egg mixture and whisk vigorously to combine.
After that, sift in flour and baking powder and mix. Add lemon juice, lemon zest, and lemon essence and mix them all together to form a homogenous mixture. Pour the batter into a lined baking dish and let it bake in the oven at 160°C for 20 minutes. Let it cool at room temperature before slicing.
Food and Photo: Fariha Amber