5 easy dishes to make this Eid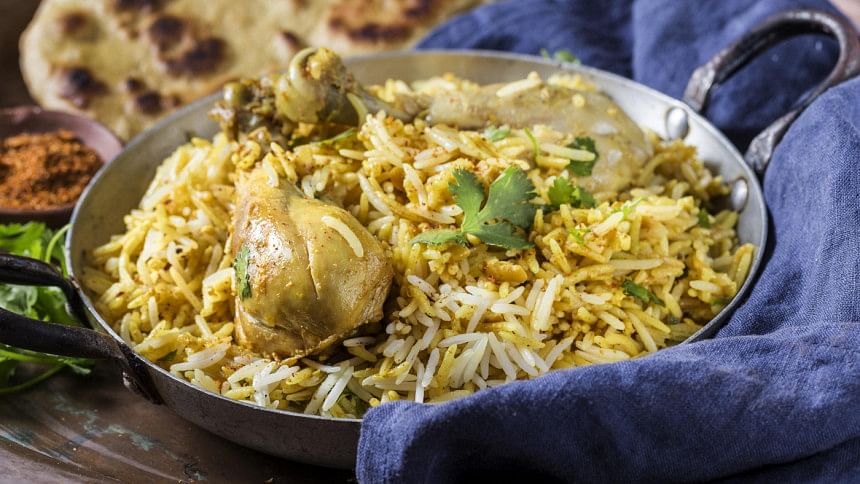 As much fun as Eid dinner parties are, preparing different meals to serve at the party can become quite hectic. Appetisers, mains, desserts, there are so many different variations to prepare for your loved ones. However, there are quite a few delicious dishes that won't take up your entire day to prepare. Here are 5 easy recipes that you can try this Eid.
CHICKEN KEBABS
Chicken kebabs are a delicious and simple appetiser that are ideal for Eid.
Ingredients
500g of boneless chicken
1 tbsp ginger paste
1 tbsp garlic paste
1 tsp salt
1 tsp red chilli powder
1 tsp cumin powder
1 tsp coriander powder
2 tbsp yoghurt
1 tbsp lemon juice
Skewers
Method
Mix yoghurt, lemon juice, salt, red chilli powder, coriander powder, ginger paste, garlic paste, and yoghurt in a bowl. Mix in the chicken pieces thoroughly. The chicken should be marinated for at least 30 minutes in the bowl, covered. Skewer the chicken. Cook the chicken for 10-15 minutes, stir frequently, until it is cooked through. Serve hot with mint chutney.
ALOO KEEMA
The flavourful dish known as Aloo Keema is made with potatoes and minced meat. It is not difficult to make and ideal for Eid.
Ingredients
500g minced meat
2 tbsp oil
2 onions
2 tomatoes
2 potatoes
1 tbsp ginger paste
1 tbsp garlic paste
1 tsp salt
1 tsp red chilli powder
1 tsp cumin powder
1 tsp coriander powder
½ tsp turmeric powder
Fresh coriander leaves
Method
In a pan, fry the onions until they are golden brown in the oil. Fry for one minute before adding the garlic and ginger pastes. Fry the minced meat until it's browned. Cook the tomatoes until they are soft and mushy. Potatoes, salt, cumin, turmeric, coriander, and red chilli powder should be added right after this. Blend well. Bring the mixture to a boil with 1 cup of water. Cover the stew for 15-20 minutes, or until the potatoes are soft and the combination has thickened. Use fresh coriander leaves as a garnish.
CHICKEN POLAO
Chicken polao is a traditional, easy-to-make, rice dish that is perfect for Eid and has a lot of flavour.
Ingredients
2 cups of Basmati rice, rinsed and soaked for 30 minutes
450g chicken (bone-in or boneless), cut into pieces
2 onions, thinly sliced
2-3 cloves of garlic, minced
1-inch piece of ginger, grated
2-3 green chilies, split lengthwise
1 cup mixed vegetables (carrots, peas, beans)
2-3 tbsp cooking oil or ghee
1 cinnamon stick
4-5 green cardamom pods
4-5 cloves
1 bay leaf
1 tsp of cumin seeds
2 tsp of salt (adjust to taste)
4 cups of water
A handful of chopped cilantro leaves for garnish
Method
In a large pot, heat oil or ghee to a medium-high temperature. Add onions and fry until they become brown. Sauté the green chilies, ginger, and garlic for 1-2 minutes, or until the raw smell goes away. Fry the chicken for 5-7 minutes, turning once, until all sides are browned. Add blended vegetables, cinnamon stick, green cardamom units, cloves, sound leaf, cumin seeds, and salt to the pot and blend well. Add Basmati rice to the pot and mix well. Add water into the pot and heat it to the point of boiling over high intensity. Cover the pot with a tight-fitting top and let it stew for 20-25 minutes or until the rice and chicken are cooked through and the water has been completely ingested. To let the steam escape, turn off the heat and cover the polao for 10 to 15 minutes. Delicately cushion the polao with a fork, and top with chopped cilantro leaves prior to serving.
MANGO LASSI
Mango lassi is a famous beverage that is ideal for Eid. This refreshing and sweet beverage is made with mangoes and yoghurt.
Ingredients
1 ripe mango, peeled and chopped
1 cup of yoghurt
½ cup of milk
2-3 tbsp sugar
A pinch of cardamom powder
Ice cubes
Method
In a blender, add the mango chunks, yoghurt, milk, sugar, and cardamom powder. Blend the ice cubes in the blender until they form a froth. Serve the mango lassi in a chilled glass.
NO-BAKE OREO CHEESECAKE
For those looking to make a delicious dessert without spending a lot of time in the kitchen, this no-bake Oreo cheesecake recipe is ideal.
Ingredients
24 Oreo cookies
¼ cup unsalted butter
450g cream cheese
½ cup powdered sugar
1 tsp vanilla extract
½ cup heavy cream
Whipped cream and additional Oreos for garnish
Method
Using a food processor or a rolling pin, finely crush the Oreo cookies. In a bowl, thoroughly combine the melted butter and Oreo crumbs. Press the combination into the lower part of a 9-inch springform dish and refrigerate for 10-15 minutes. Beat the cream cheese in a large bowl until it is smooth and creamy. Beat in the sugar and vanilla extract until smooth. In a different bowl, whip the cream until solid pinnacles form up. Add the whipped cream into the cream cheese mixture thoroughly. With a spatula, smooth the top of the cream cheese mixture into the springform pan. The cheesecake should be chilled for at least two to three hours, or until it is firm. Remove the cheesecake from the springform pan once it has set and top it with crushed Oreos and whipped cream.