The little black dress and its hypnotic black magic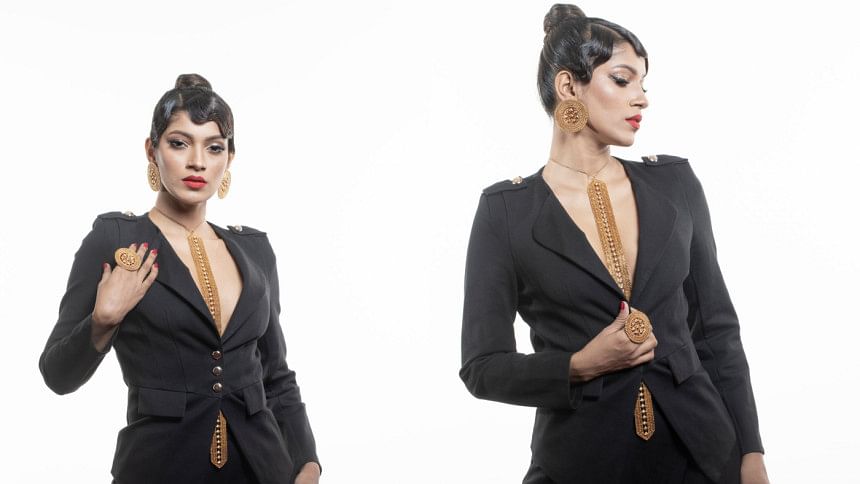 Is there another outfit as versatile, or as iconic as the little black dress? A wardrobe staple in every woman's wardrobe, 'la petite robe noire' as the French lovingly call it, is an absolute essential. While this dress was fashioned by the great Coco Chanel, Audrey Hepburn brought it to the limelight with her unforgettable portrayal of New York socialite Holly Golightly, decked out in a simple yet stunning black Givenchy sheath in Breakfast at Tiffany's. Such was the impact of this dress that even after six decades, it is still regarded as one of the most glamorous dresses ever worn in a film. It sparked a sartorial revolution that has carried on till today. The most stylish women in the world have always utilised the power of a black dress to their advantage.
The fact that there is no limit to the ways a black dress can be styled is a fact universally acknowledged. The right one will take you from work to a night out in town effortlessly. History has proved time and again that with the right black dress, one can conquer the world! A true wardrobe staple if there ever was one, every woman needs this item in her closet. The classic silhouette is a sheath, preferably in a figure-hugging material such as crêpe dé chine, chiffon, georgette, or silk. There are endless possibilities with this dress. A sleeveless version is chic and sophisticated, a la Hepburn, exuding timeless charm and sophistication. Throw in a pearl necklace, a pair of heels and voila! Even though this look is reminiscent of 60's style, it's more relevant than ever now considering Gen Z's obsession with an elegant, old-money aesthetic. A slinky black dress with a pleated skirt will be the perfect choice for drinks and dinner with friends. Another style is the wrap dress, which is as versatile as it gets. This version will be the best investment one can make for her wardrobe. During the day, wear it with a statement tan belt, which will give you a cinched waist and enviable curves, and throw in some leather wedges for work. Then dress it at night with some diamond danglers, swap the accessories with a pair of sparkling stilettos and a bejewelled clutch, and there you have it! The world is at your feet in this stunning outfit!
A long black dress in flowing fabrics such as georgette, heavy crêpe or chiffon is reminiscent of screen sirens of yesteryears, exuding feminine mystique and glamour. Think Rita Hayworth or Lauren Bacall, classy and fabulous in their chic, slinky dresses looking like a million bucks! The ultimatum style statement a long black dress is a dream come true for modest fashionistas. With the right accessories, this dress will make you the belle of the ball at every party! Add some flair with gold accents like a stunning pair of statement earrings and a gold cuff and there you have it!
Model: Surjo
Jewellery: 6 Yards Story
Styling: Sonia Yeasmin Isha
MUA: Sumon Rahat