Celebrating the elegance of women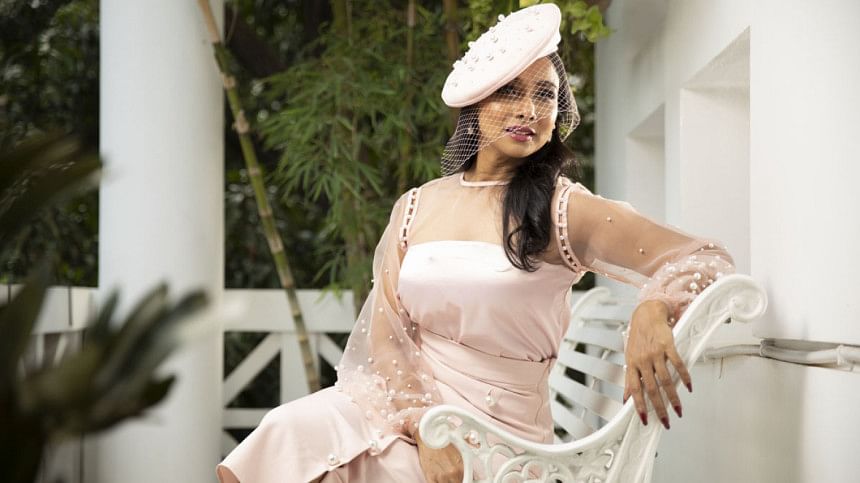 In a world where everything is not as they appear and easily replaceable, a graceful woman is as genuine and irreplaceable as time itself and serves as a reminder of the power of subtlety and allure. What sets these women apart is their ability to captivate without revealing everything. They possess an air of secrecy that leaves us yearning for more. They move with purpose, each step measured and deliberate. Their eyes, veiled by an air of mystery, hold stories untold and secrets yet to be discovered.
In the captivating world of fashion, these women effortlessly embody grace and mystery. These enigmatic muses, like ethereal creatures, leave a trail of intrigue and fascination wherever they go. Their allure lies not only in their impeccable style but also in the way they carry themselves, leaving us spellbound with their every move.
They invite us to explore the uncharted territories of our own personal style, encouraging us to embrace the magic of mystery and the elegance of grace. In their presence, we are reminded that true beauty lies not in the obvious, but in the enigmatic.
Somewhere I have never travelled, gladly beyond
Somewhere I have never travelled, gladly beyond
any experience, your eyes have their silence:
in your most frail gesture are things which enclose me,
or which I cannot touch because they are too near

Your slightest look easily will unclose me
though I have closed myself as fingers,
you open always petal by petal myself as Spring opens
(touching skillfully, mysteriously) her first rose

Or if your wish be to close me, I and
my life will shut very beautifully, suddenly,
as when the heart of this flower imagines
the snow carefully everywhere descending

— E E Cummings
On Love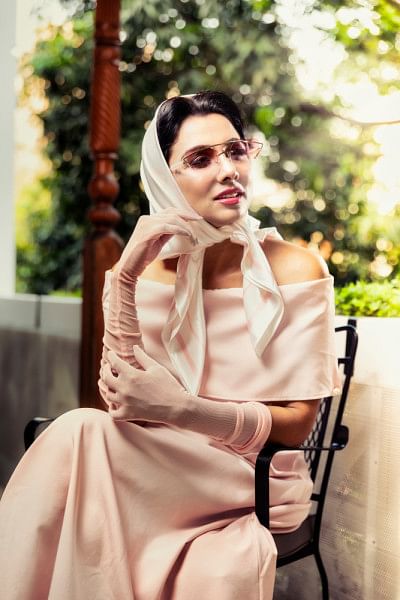 Love has no other desire but to fulfil itself.
But if you love and must needs have desires, let these be your desires:
To melt and be like a running brook that sings its melody to the night.
To know the pain of too much tenderness.
To be wounded by your own understanding of love;
And to bleed willingly and joyfully.
To wake at dawn with a winged heart and give thanks for another day of loving;
To rest at the noon hour and meditate love's ecstasy;
To return home at eventide with gratitude;
And then to sleep with a prayer for the beloved in your heart and a song of praise upon your lips.

— Kahlil Gibran
"A Woman's Answer"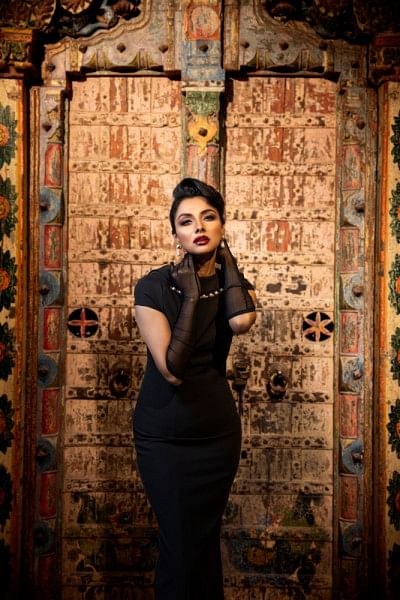 You call me an angel of love and of light,
A being of goodness and heavenly fire,
Sent out from God's kingdom to guide you aright,
In paths where your spirit may mount and aspire,
You say that I glow like a star on its course,
Like a ray from the altar, a spark from the source.

Now list to my answer—let all the world hear it,
I speak unafraid what I know to be true—
A pure, faithful love is the creative spirit
Which make women angels! I live but in you.
We are bound soul to soul by life's holiest laws

— Ella Wheeler Wilcox
Model: Runa Khan
Styling: Sonia Yeasmin Isha
Makeup: Mirror Mirror Beauty Lounge
Wardrobe: MUKTA by Faria Mehmood
Location: Durjoy Bangladesh Foundation
Special thanks to Durjoy Rahman