Slay in sleeveless blouses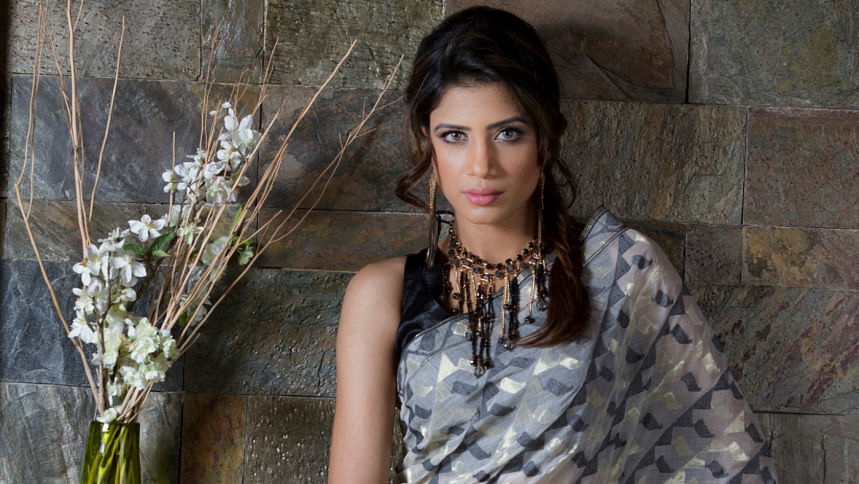 Wearing the national dress only on special occasions is a thing of the past. Women of today have rediscovered elegance and comfort in saris and have found their own ways to make it convenient for them. Jeans instead of traditional petticoats, sneakers, rather than heels, and most commonly and popularly, sleeveless blouses in place of traditional looks such as long sleeves, puffs, or three quarters.
Here are 6 super funky ways you can don the sleeveless blouse and slay in it!
The Regular Patti
For those who like to blend in rather than stand out, the regular sleeveless blouse is a comfortable and safe choice. Have a range of plain sari tops in colours such as white, black, blue and maroon in your closet at all times — they are great for matching and look equally lovely when contrasted. Taking nothing away from the sari, these blouses serve to mellow the wearer's look, making it the top choice for office meetings and formal occasions.
High Necked and Regal
Infamous for being the most "mature" or "serious" blouse look for saris, high boat-necked blouses can actually be a lot of fun because there is so much to play around with. One can make the top part of the neck sheer or netted for a softer look. If the material of the blouse is heavily sequined or colourfully patterned, it can give an instant pick-me-up to a plain sari. A bare, sheer or slit back can make for a very playful surprise to the blouse as well.
The Halter
Ruling the world of tops for decades, the halter-neck is an amazing way to wear a blouse. If a plunging neckline makes you uncomfortable but you are not one to compromise on style, this look is your best friend. Flaunt your shoulders, throw in a pair of dangling earrings and turn heads wherever you go.
The Spaghetti
Best suited for party wear, spaghetti straps are in for all the right reasons. They look glam, hold the blouse in place well and are versatile. For those who love to experiment with their blouses, the straps can be swapped for thin or chunky chain links, pearly or stone-embellished straps or even droopy satin straps for a unique twist.
The Flounces
Just because a blouse does not have sleeves does not mean it cannot have flounces. For the girl who likes to make a statement wherever she goes, the flounces are a great addition to a sleeveless sari top. Sculpted or easy, these take the sari game up a notch or two and work best for a fancy evening out.
Asymmetric
When only turning heads is not enough and owning the party is the plan, look no further than the asymmetric number in your wardrobe. All about expert and precise tailoring, the unique cut of the top will effortlessly steal the show. To do a bold blouse like this justice, keep the rest of your ensemble sleek and simple, so as to steal nothing from this show stopping look.