Stylish blouses: Full sleeve design ideas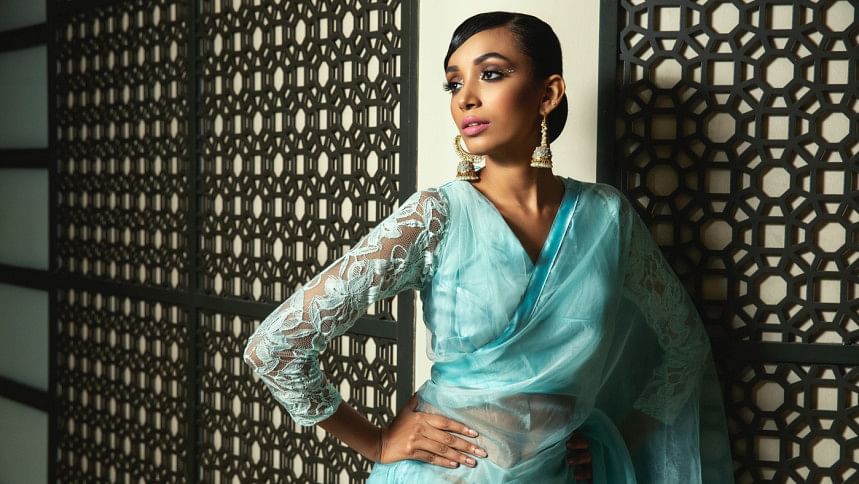 What comes to your mind at the mention of the word, blouse? The image that conjures up may be of your granny's staid, starched kind that was essentially a glorified jacket or your mother's modest kind with a high neckline and straight and mid-length sleeves! In 2022 however, blouses have gotten a serious, much-needed makeover because let's face it, they totally make or break a sari!
More and more women are choosing the sari as an attire of choice and designers everywhere are in a constant search for the next big trend. Design for blouses run the gamut; high neck, sleeveless, halter, low-cut, off-shoulder — you name it and tailors are going to indulge your whim, making your sartorial dreams into reality.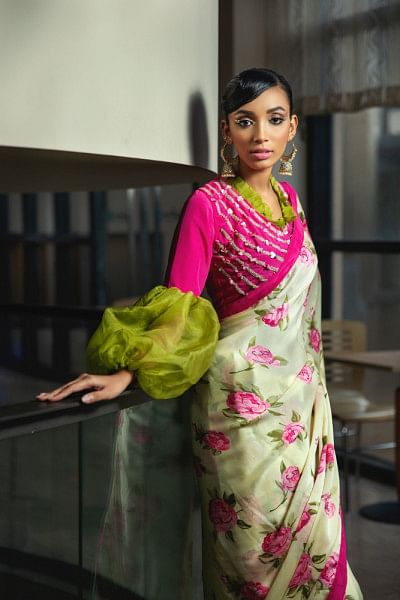 While short-sleeved styles are hot and happening, full-sleeved blouses can be equally stylish and sophisticated. They are back with a bang and are not boring or matronly in any way. Modern renditions of full-sleeved blouses are incredibly chic and unlike anything we have ever seen before.
Fashionistas looking for newer styles pay close attention because we have searched high and low to bring the freshest, trendiest designs for blouses!
Firstly, let us establish that full sleeved blouses are anything but boring. With the right fit, cut and design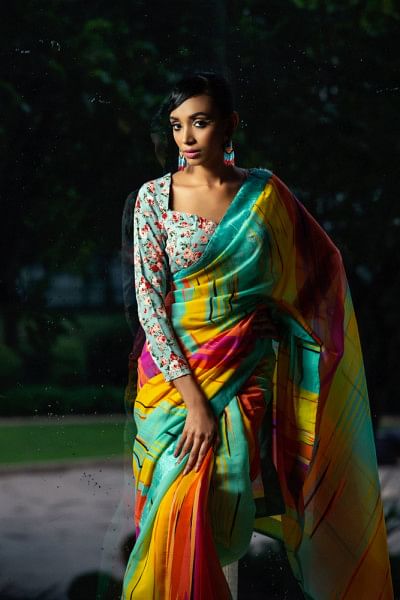 it will be a garment worthy of adulation. Pick a beautiful print — florals are timeless and always in style. The blouse must have an interesting neckline and back, use embellishments such as sequins on the flowers that will bring life to the blouse. Pair it with a contrasting chiffon or georgette sari and voilà!
Ruffles are very trendy and work really well with full-sleeved blouses. Only now they are bigger than ever and we are here for it! Oversized ruffles on the neckline or on the wrist of the full-sleeved blouse will bring a touch of Victorian glamour to your look, elevating your sari to a work of art.
Tulle is another material whose translucent nature is a designer's dream. Take inspiration from the fabulous gowns worn by actresses on the red carpet in the West and fashion a blouse out of tulle with sparkling stones embroidered all over. When worn with a slinky sari, it will bring a hefty dose of red carpet glam to your look.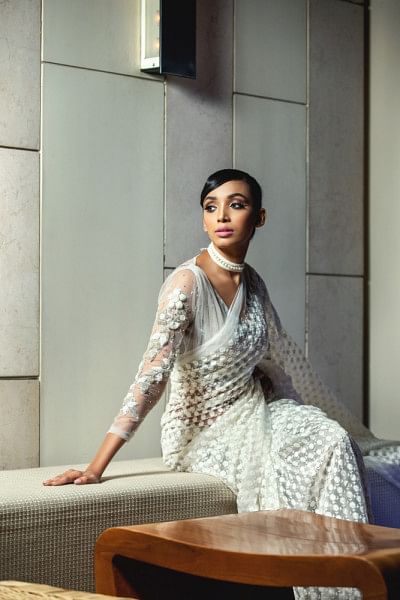 Why should sleeves only be straight? A blouson-style, draped sleeve is elegant and sophisticated, as are balloon sleeves. So, let your imagination run wild, give full-sleeved blouses a chance. We promise you will not regret it!
Model: Proma
Wardrobe: Viola by Fariha
Make-up: Sumon Rahat
Styling: Sonia Yeasmin Isha
Location: Radisson Blu Dhaka Water Garden