What to wear to the beach?
While this is not something we tend to fuss much about, the wrong beachwear can single-handedly invite a series of disasters quickly turning our relaxing trip into a stressful one. Imagine going for a dip in the cool waters on a hot day, but you are wearing a pair of jeans. Not only will you get none of that coolness you expected, but the fabric will soak up salt water like a sponge leaving you feeling utterly uncomfortable. The opposite is of course an outfit that combines comfort, fashion, and the essence of the ocean. 
Starting with something casual but chic, we have crop shirts and palazzo pants. A fitted crop top with fluttery palazzo trousers effortlessly combines ease and elegance to create a look that is ideal for a lazy stroll along the shoreline, a beachfront brunch, or a barbeque dinner. While these tops accentuate your curves, the palazzo's billowing fabric swaying in the wind adds a touch of drama to the whole look.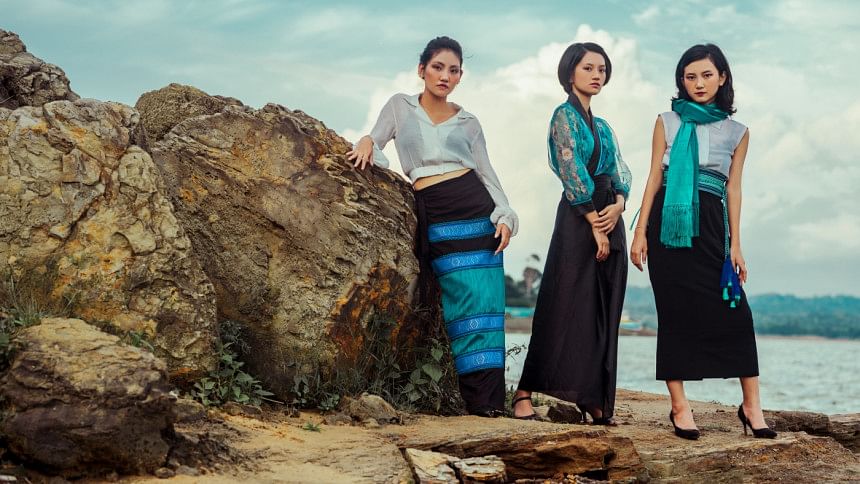 As for colours, you can embrace the summer feel by combining bright yellow, orange, pink, etc. with blue, olive green, or black palazzos. Or go for an embodiment of the sea and the sky by combining the classic white top with ocean-blue bottoms. A pair of sunglasses and some strappy beach sandals can complete your look.
Another variation of the same idea is combining crop tops with a wrap skirt. This laid-back feminine piece adds an edge to your outfit, making it a perfect choice for an effortless beachside charm.
The adjustable wrap allows you to decide your perfect fit while breathable fabric and vibrant colours add a flirty twist. And if you are willing to go the extra length, this is also the outfit to pair with a wide-brimmed sun hat.
If you are a retro soul, it is time to bring out jumpsuits to the beach. A jumpsuit with a long flowy shrug is the ultimate all-in-one outfit that effortlessly combines beach fashion with versatility. Choosing fabrics like silk or double georgette in deep colours or fun patterns will let you enjoy the waves without a worry about the world. On the other hand, not only does the shrug provide a touch of extra coverage after a swim, the light and breezy fabric will add a playful allure to your look.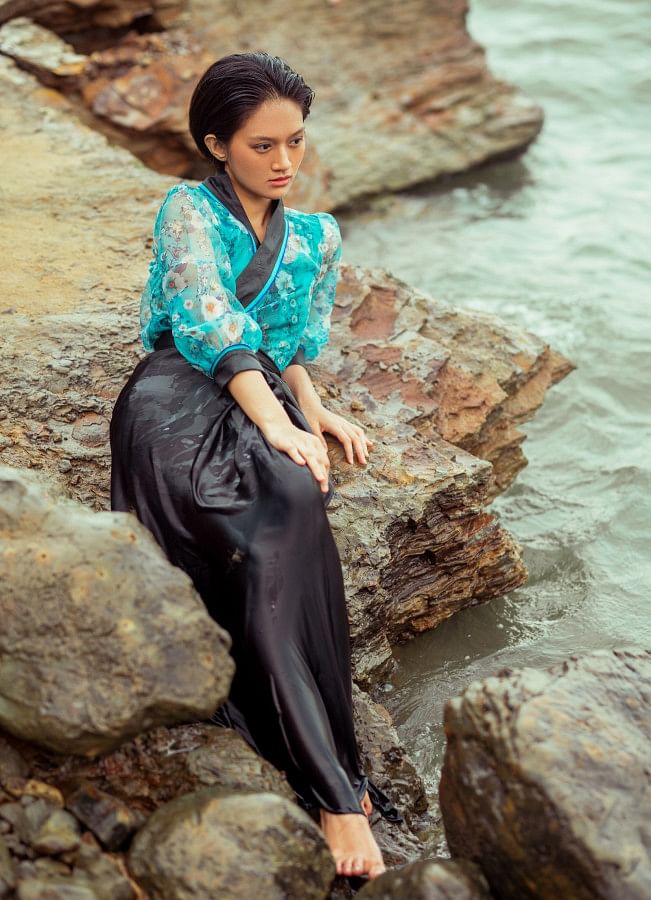 Accessorise with beach-inspired headbands, a necklace, or a pair of small ear studs and you would be the perfect depiction of what people call classy and sassy.
When it comes to classic beach attires, knee-length summer dresses are a must-have. A lightweight dress made of breathable material like cotton or linen captures the carefree vibe of the seashore while bold patterns or solid colours exude elegance. The loose-fit and below-knee cut allows you to move freely whether you are enjoying your favourite book under an umbrella or building a sand castle.
Tie-dye prints are the ideal choice for anyone looking to achieve a free-spirited bohemian beach vibe. Be it in a dress, skirt, two-piece set, or jumpsuit, tie dye infuses your outfit with a retro feel while also adding a dash of artistic flair. For a boho chic look, choose a tie-dye maxi dress or a flowy tie-dye skirt coupled with a solid-coloured crop top. The colourful swoops will evoke a sense of wanderlust and give your beachwear a fun touch. You can complete this outfit with accessories like beaded bracelets, a floppy sun hat, and a fringed bag.
As you set off for your day at the beach, remember it is all about being comfortable in whatever you wear. The goal is to have fun, be confident, and let your style shine while you enjoy the sun, sand, and waves.
Models: Anushka Chakma. Samudra Chakma, Sumedha Chakma
Wardrobe: Sozpodor by Tenzing Chakma