A Mughal inspired Eid Collection from SaRa Lifestyle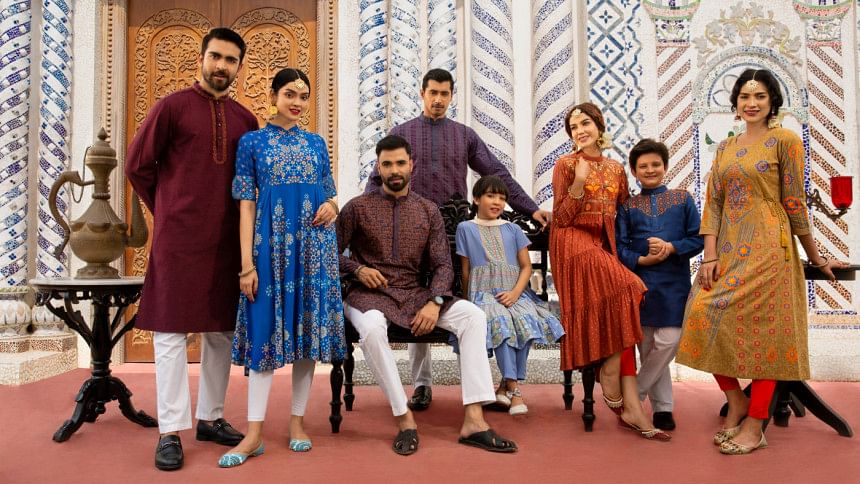 What makes Ramadan more exciting is the anticipation of Eid which calls for a new vibrant wardrobe. For many of us, Eid day celebrations will remain incomplete without a new and unique outfit and this year Sara Lifestyle is bringing a wide range of designs that are bound to make shopping for the festive season much easier. With a modern Mughal theme, the collection has a regal and urban flare befitting the joyous event.
For our Eid day attire, we all look for clothes and designs which can capture the essence of the holy month and showcase the merriment of Eid. To fulfil those criteria Sara Lifestyle's Eid collection features saris, ethnic kurtis, kaftans, and kameezes for women. For men, they have a wide selection of panjabis, waistcoats, and so on. The same attire is also available for children. The fabric used in the collection also provides comfort all within a reasonable price.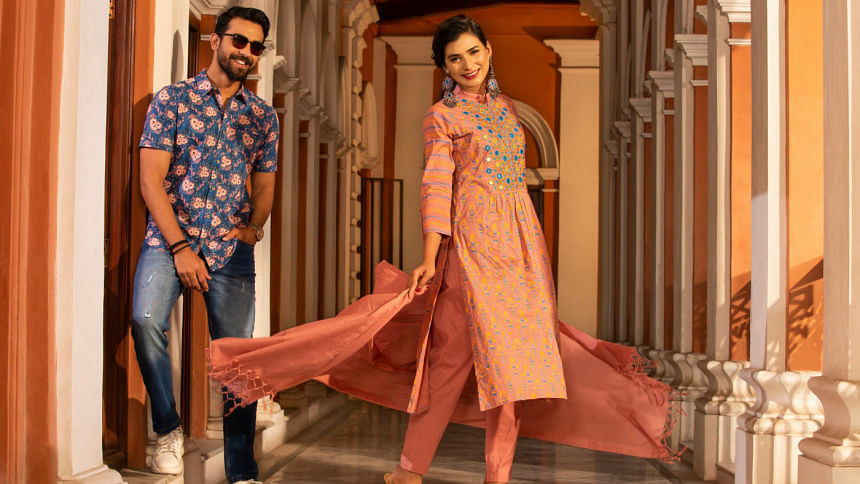 The spectrum of colours in the collection ensures that there is something for everyone's personal fashion. Using mostly cotton, the collection explores intricate designs in a range of shades. From bolder colours like royal blue and moss green to pastel shades of pink, mint, red, and baby blue — the collection caters to an elegant aesthetic. Additionally, it features classic colours with a splash of black, white, and off-white. 
These colours are paired with gold, red, blue, and brown patterns along with stitchwork elevating the simple designs. Tassels, heavily detailed embellishments, embroidery, and handstitched designs also make an appearance. With the addition of these touches, along with bold and pastel colour combinations, Sara Lifestyle's collection captures the Mughal aesthetic making it fitting for Eid. 
In addition to the Eid collection, Sara Lifestyle has also recently launched its sub-branch, Dheu. This collection features western wear like T-shirts, gowns, denim wear, knit shirts, formal shoes, and such for both men and women. The clothes in this collection are meant for casual wear throughout the entire year.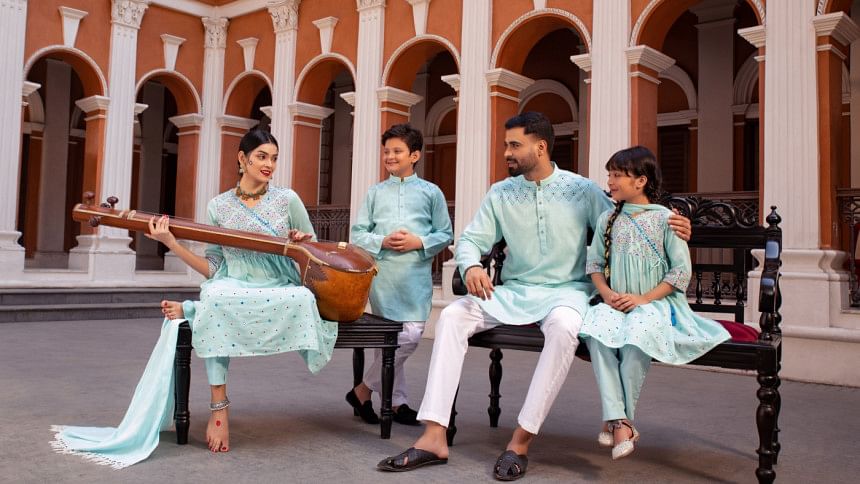 Overall, a good outfit is always a must to make Eid special. The perfect attire prepares us to celebrate Eid and to make it one to remember with all our family and friends. 
So, look no further than SaRa Lifestyle for buying this year's Eid outfits. Their diversified and elegant collection has something for everyone and is guaranteed to make a valuable addition to your Eid wardrobe. 
Photo: SaRa Lifestyle