Dressing up for soirees
The best part, they say, about receiving an invitation to special events is always the dressing up part. Even food comes in second, compared to fashion, especially in specialty soirees.
In the same light, today, we will discuss a few of the best party dress suggestions so that you always stay above the race.
Black or white
The little black dress always worked but considering a more conservative gathering, especially in the sweltering heat of the tropics, white works better. Be it a kurti, kameez, or sari, make sure to don the regal white and amplify it with accessories such as pearls, tiaras in diamond, or even white shawls chockfull of feathers. A little eccentric maybe, but all the better to grab more attention.
Shimmers and sequins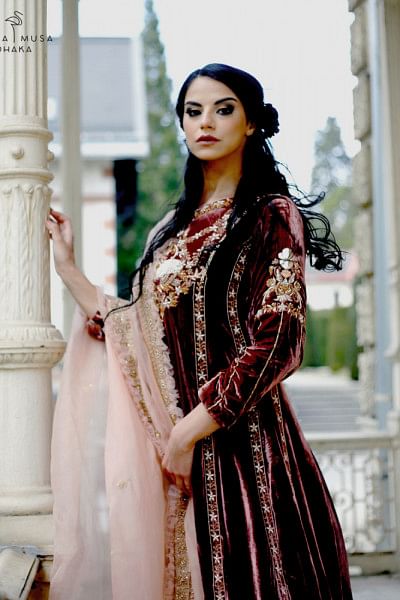 The hypnotising shimmers and sequins never get dull or drab. In close-knit soirees, there is more chance to experiment. From saris, long gowns, Anarkalis, to midi sets, everything can have a touch of sequins, glitters, or shimmers. If you want to keep the dresses minimal and think it's a bit too much for your taste, then accessories like purses and stilettos can have a touch of glitter in them. After all, at these get-togethers, the main idea is to have some fun.
Sumptuous embroidery work
The final suggestion is to wear something that excels in embroidery work. The designs must reveal a story, from blooming flowers in the sunrise to the chirping birds in the sunset. The intricate details and the embroidery stories are what will set your apart from the rest.
Wardrobe: Sonia Musa Dhaka