Brickyard debut whets Alonso's appetite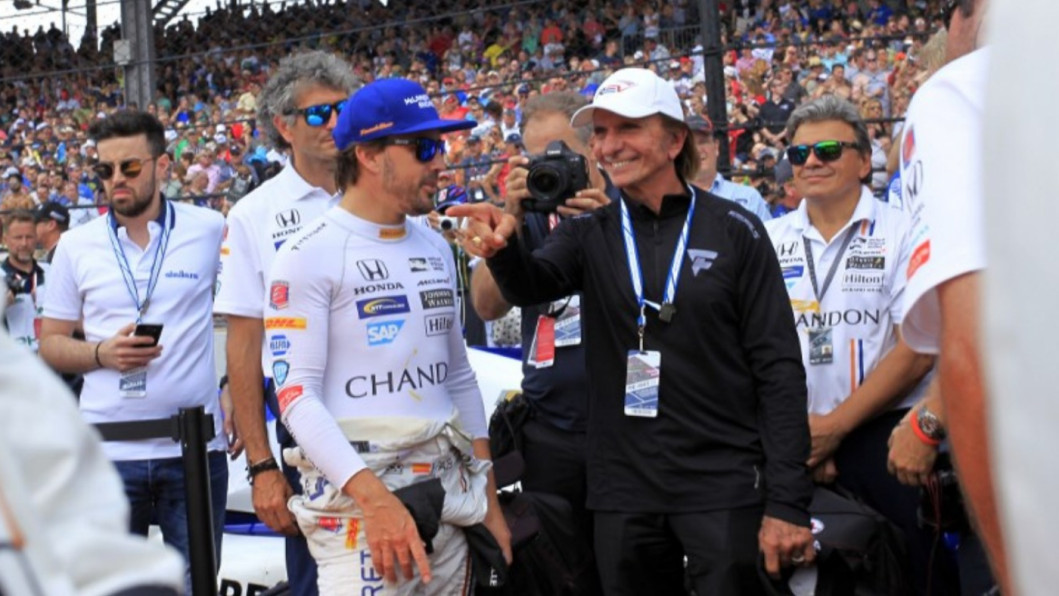 Fernando Alonso's Indianapolis 500 dream went up in the smoke of a blown engine on Sunday that ended a brilliant Brickyard debut by the Formula One star.
So brilliant, in fact, he just might come back to try again.
"Definitely yes," Alonso told reporters when asked if the premature end to his day, in a race won by Japan's Takuma Sato, left him hungry to return.
"Obviously if I come back here, at least I know how everything is.
"It will not be the first time I do restarts, pit stops, all these kind of things. So will be an easier, let's say, adaptation. Let's see what happens in the following years.
"I need to keep pursuing this challenge because winning the Indy 500 is not completed."
Alonso opted to take on Indy -- and perhaps gain the second leg of a rare motorsports triology of the Monaco Grand Prix, Indy 500 and 24 Hours of Le Mans -- rather than contest Sunday's Monaco Grand Prix with his underperforming McLaren team.
The decision rankled some in Formula One, but Alonso a two-time winner at Monaco, had no regrets.
"It's true that before coming here some of the questions were how you can trade Monaco race for Indy 500 ... I won two times there, I won two world championships. To drive around Monaco for a sixth place, seventh place, even a fifth place... I didn't miss Monaco in terms of result, you know."
And despite the steep learning curve, and the added demands of US media that his trans-Atlantic tilt involved, Alonso said he enjoyed the race and the weeks of preparation that led up to it.
"Obviously every race you compete, you want to be at the checkered flag," he said. "Today was not possible. Anyway, was a great experience, the last two weeks. I came here basically to prove myself, to challenge myself.
"I know that I can be as quick as anyone in an F1 car. I didn't know if I can be as quick as anyone in an IndyCar. It was nice to have this competitive feeling, even leading the Indy 500, you know. One lap you put on the lead there, it was already a nice feeling."
When he hit the front of the field for the first time, Alonso said, he got a thrill seeing his number 29 flash atop the circuit's distinctive pagoda tower.
"I was thinking at that moment if Zak (Brown) or someone from the team was taking a picture, because I want that picture at home," said Alonso, who led for a total of 27 laps.
McLaren executive director Brown lauded Alonso's willingness to branch out.
"He put himself out there and exposed himself, delivered the goods, which isn't a surprise to anyone that has watched Fernando race," Brown said. "So I was pleased, very pleased, that competing at the Indy 500 was his dream, it's been part of McLaren's history."