Vettel wins in Monaco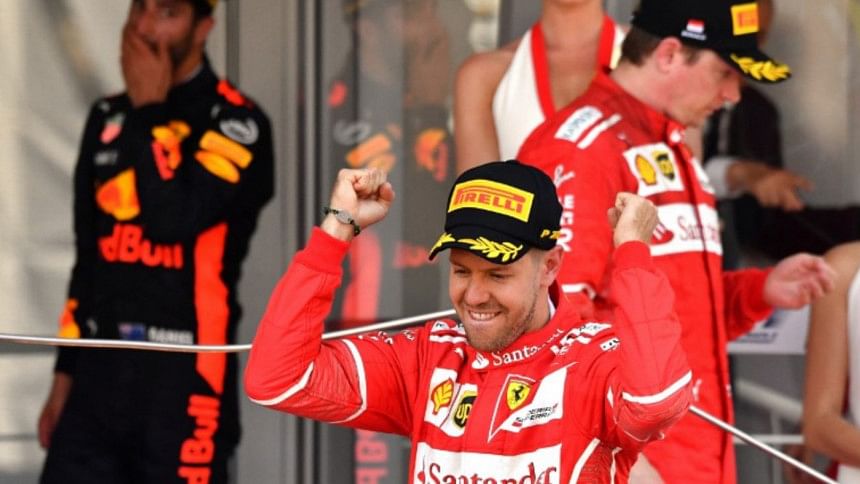 Sebastian Vettel stretched his championship lead over Lewis Hamilton to 25 points on Sunday after becoming the first Ferrari driver since Michael Schumacher in 2001 to win Formula One's showcase Monaco Grand Prix.
Team mate Kimi Raikkonen, on pole for the first time in nine years, lost out in the pitstops but secured a Ferrari one-two with Hamilton finishing seventh for Mercedes after starting 13th.
The German celebrated as jubilantly as his seven times champion compatriot would have done, whooping over the radio and beaming from the podium as mechanics sang the Italian national anthem.
"It's obviously a great day for the team...great to get the points, great to get the win," said Vettel.
As with Schumacher in his pomp there was also a distinct whiff of 'team orders', with Raikkonen pitting first and Vettel staying out for a further five laps in a move that worked in his favour.