Force India sanctioned over driver numbers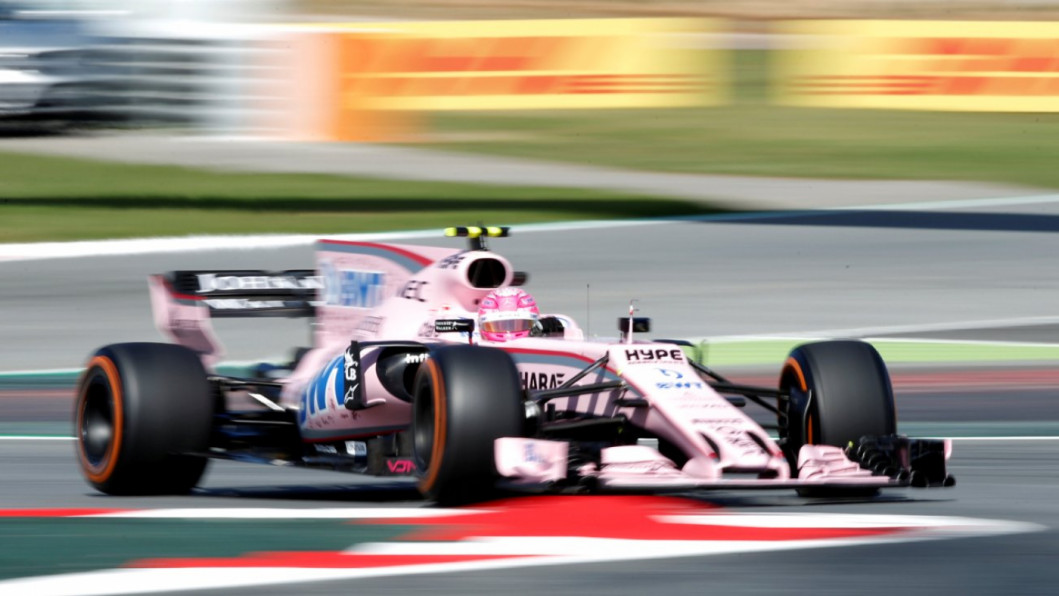 Force India collected one of Formula One's stranger sanctions on Sunday when they were given a suspended 25,000-euro ($27,317.50) fine for a breach of the rules concerning driver numbers on their cars.
The British-based team were celebrating their best weekend of the season, with Mexican Sergio Perez finishing fourth and French rookie team mate Esteban Ocon a career-best fifth at the Spanish Grand Prix, before news came of a stewards' enquiry.
The governing FIA had decreed before the race that car numbers needed to be more visible, as part of efforts to improve the show for fans.
Race stewards said Force India, whose cars have a striking pink livery but no prominent numbers, had failed to comply.
They added that the fine had been suspended due to mitigating circumstances, namely that the team were not challenged prior to the race and nothing had changed over the weekend.
The stewards said fourth-placed Force India, now the only team to have finished every race this season with both cars in the points, also offered to work with the FIA and rectify the situation immediately.
Force India's deputy principal Bob Fernley told reporters on Friday that the move was good and probably overdue but commercial agreements also had to be respected.
"I think that perhaps some time out when all the commercial agreements that we currently have, across all the teams, come to an end they should standardise where the numbers go and make sure everything is clear for everybody going forward," he said.
"At this point I think you have to do the best you can with whatever you have from a commercial agreement and I think all of the teams have tried their very best to embrace it."