Golden oldie Massa fastest in second test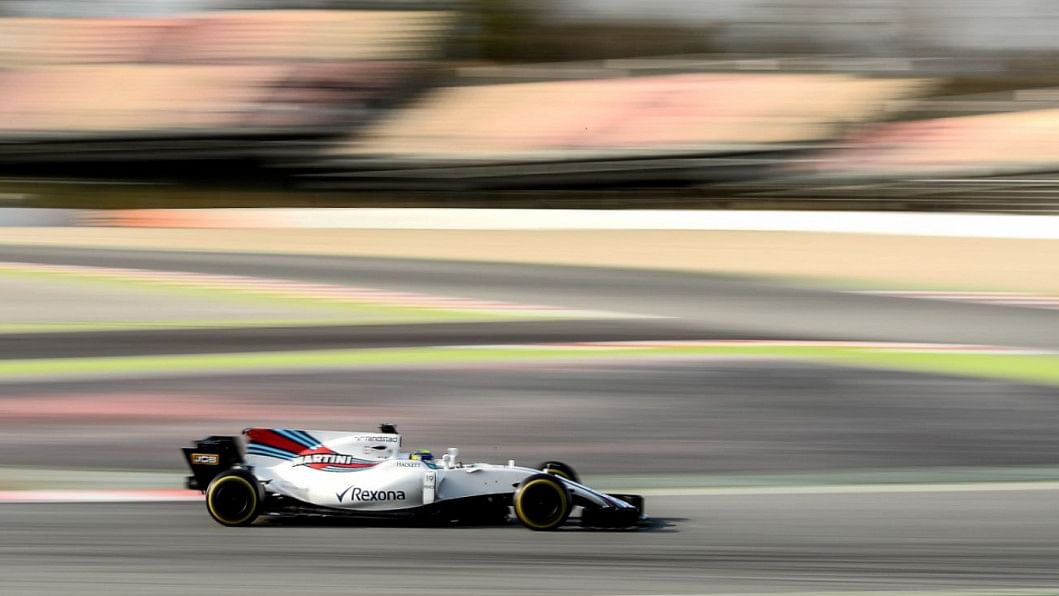 Williams ace Felipe Massa upstaged former world champions Lewis Hamilton and Sebastian Vettel on the first day of Formula One's second pre-season test in Barcelona on Tuesday.
The Brazilian posted the second fastest lap in five days of testing so far with a time of 1min 19.726sec.
The 35-year-old had retired at the end of last season only to reverse his decision when Williams had a vacancy after Valtteri Bottas joined Mercedes.
However, the 2008 world championship runner-up showed he is in fine shape by also completing 168 laps - the joint highest individual day's mileage so far this season as Williams bounced back in style from their troubles in last week's first test.
"Very good Day for us @WiliamsRacing, 168 Laps. Not Bad for a old and ex retire Driver," Massa posted on his official Twitter account.
Red Bull's promise to up their speed from last week's first test was also fulfilled as Daniel Ricciardo recorded the second fastest lap.
"In terms of where we were last week I feel like the car is starting to come alive more," said Ricciardo.
"We definitely feel we can still get more out of the car - I think everyone can - but it's looking alright."
Ferrari's promising pace from the first test continued as Vettel was over half a second faster than Hamilton with both on the same soft tyre compound in third fastest.
Vettel also logged a mammoth 168 laps as, unlike others, Ferrari suffered no reliability issues.
Three-time world champion Hamilton was restricted to just 49 laps as warmer temperatures caused the normally bullet-proof Mercedes a few troubles.
"We had some damage to the floor this morning, which is why we stopped early. I sacrificed a little bit of my time to make sure Valtteri's car was fixed for the afternoon," said the Englishman.
Hamilton is predicting a tougher fight for the championship after Mercedes' dominance over the past three years, but still expects to be at the front of the grid come the first race of the season in Melbourne on March 26.
"I'm confident by Melbourne we'll have the best car we can. We'll have all the upgrade parts, an understanding of the set-up and where we need to put the car to make it fastest," added Hamilton.
"When we left here last week it looked like Ferrari was our closest rivals, today Red Bull look quick.
"It's going to be interesting over the next few days and when we arrive in Australia. The field will be close, that's for sure."
Bottas managed an extra 86 laps for Mercedes in the afternoon session, but was marginally slower than Hamilton to finish fifth on the day.
At the other end of the paddock, McLaren's troubles continued.
Belgian rookie Stoffel Vandoorne posted 80 laps in 10th fastest, but only after another change of the faltering Honda engine.
"We had an electrical problem on the engine so Honda decided to swap the power units with another one," said McLaren racing director Eric Boullier.
"It's frustrating for everyone because we have a heavy test plan. Last week already we couldn't do everything we wanted so we had to tear up the plan for this week and now we have to again take off from the list a few items we will not test this week."