Rahul terms exit polls results 'fraudulent'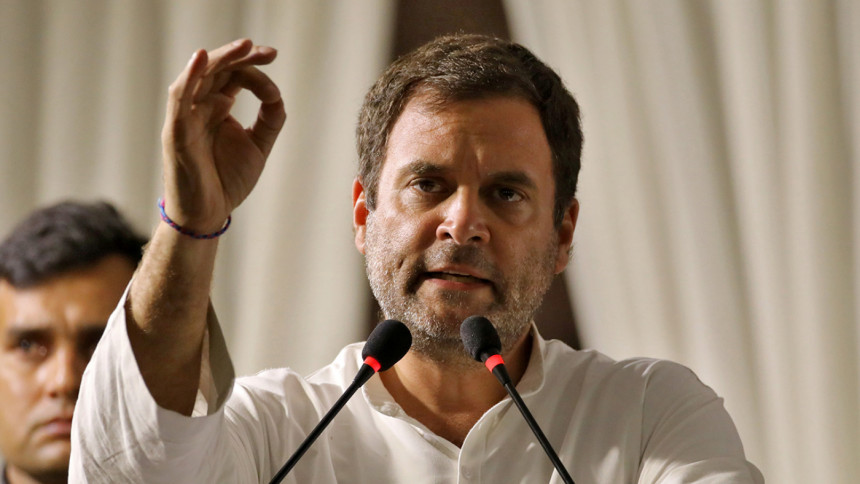 Breaking his silence, Congress party president Rahul Gandhi today termed parliamentary election exit polls results as "fraudulent" and urged the party men to be alert.
The exit polls results forecast that Prime Minister Narendra Modi likely to return to power.
"Next 24 hours are important. Need to be alert and vigilant. There is no need to be disappointed by fraudulent exit polls. Have faith in yourself and the Congress party. Your efforts won't go in vain," Rahul tweeted in his first comment on the exit polls.
Rahul's remarks echo what his sister and Congress General Secretary Priyanka Gandhi Vadra had said on Sunday when she asked the party workers not to give credence to exit polls which are aimed at "disheartening" them.  
Republic TV-C Voter exit poll projected the BJP-led National Democratic Alliance to get 287 seats while the Congress-led UPA's  128 and other parties 127 in the 542-member Lok Sabha. The majority mark is 272 seats.
The NDTV exit poll says the NDA is likely to get 306 seats while Congress-led UPA 124 and other parties 112.
Republic TV- Jan Ki Baat exit polls give NDA  305 seats, UPA  124 and others 113 while Times Now TV-VMR predicts 306 seats for NDA, 142 for UPA and 94 for others.
According to the News Nation channel exit polls, the NDA is expected to get 282-290 seats, UPA 118-126 and others 130-138.
The official results of the vote-count will be declared on May 23.