Lok Sabha Election 2019: Gloomiest phase for Gandhis
Consecutive polls losses put question marks on Rahul-Priyanka's leadership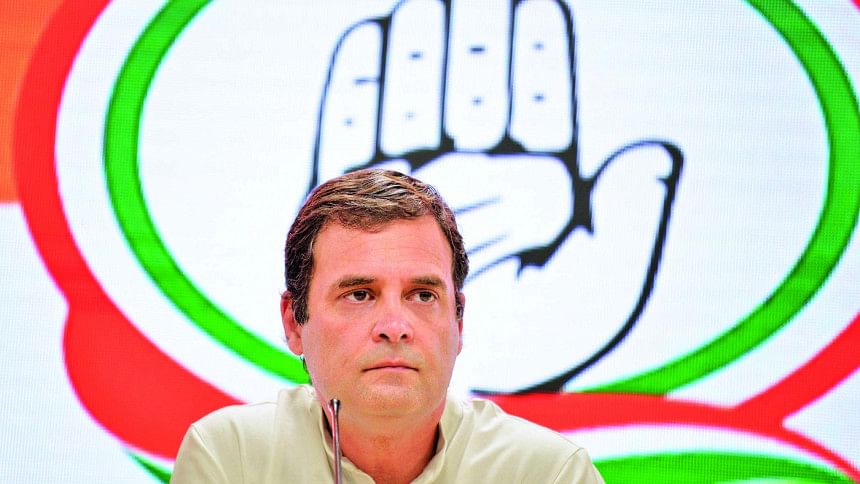 The Congress helmed by its President Rahul Gandhi, his sister and General Secretary Priyanka Vadra and their mother Sonia Gandhi today stared at one of the gloomiest phases for the party after the Bharatiya Janata Party won a historic mandate in parliamentary elections.
The Gandhis held a meeting yesterday to take stock of the party's debacle, the second in a row after 2014 national polls when it had fell to its worst electoral performance with just 44 seats under the leadership of Sonia as party president.
As votes were counted for the national election, Prime Minister Narendra Modi secured a landmark victory and a return with an even bigger mandate than 2014.
Although the Congress under Rahul as chief doubled its tally of seats to 87 it struggled to even touch the three- figure mark while Rahul himself lost battle in Amethi in Uttar Pradesh, a Gandhi dynasty bastion and one of the party's safest seats till now.
The overall big picture across the country is dismal for the Congress. The Congress national headquarters in Akbar Road in Delhi is practically deserted and several leaders left after the results started coming in.
Barring Tamil Nadu, Maharashtra and Bihar, the Congress failed to enter into alliance with key regional parties in most of the other big states including West Bengal and Uttar Pradesh where it was kept out of the tie-up between Samajwadi Party and Bahujan Samajwadi Party.
This did not help the Congress and the SP-BSP in UP. As the opposition votes fragmented, the BJP walked away with majority of the 80 seats in UP. Along with its allies, the BJP also swept Bihar and Maharashtra, the two states with a total of 88 seats.    
The Congress very poor performance in UP raises serious questions about the benefits of bringing Priyanka Vadra into the party as General Secretary and being given the charge of eastern part of the state which in the last five years turned into a BJP bastion.
Clearly, Priyanka Gandhi's political debut made no difference at all in Uttar Pradesh where she campaigned extensively. It will most certainly raise fresh questions about the vote-catching ability of the Gandhis and the sheen of the dynasty.
What was more disappointing for the Congress that it had miserably failed to build on the momentum of its victory in assembly poll victory against the BJP in three heartland states of Madhya Pradesh, Rajasthan and Chhattisgarh just six months ago and benefit from it in the parliamentary polls.
Current and former party officials blamed a lacklustre campaign and a failure to overhaul its top team for the polls debacle.
At the end of last year, Congress's hopes of upsetting Modi had increased, after it won the three heartland states, largely driven by voter concerns about weak farm incomes and a lack of jobs.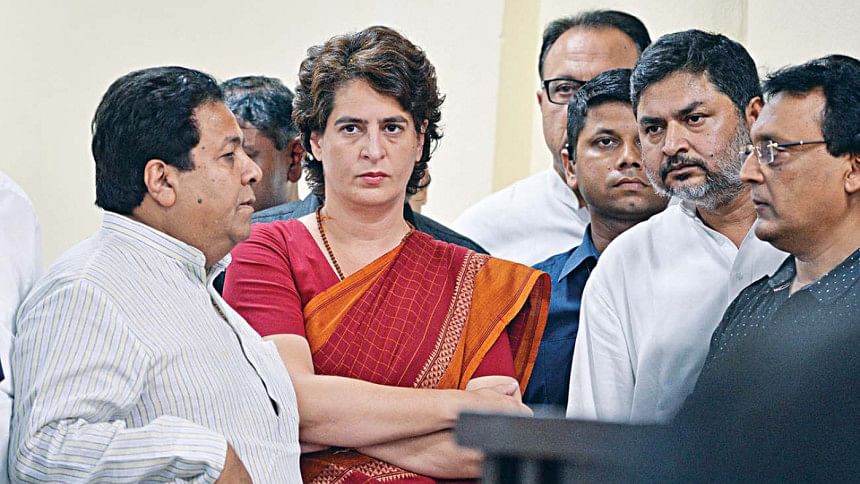 But Congress fumbled communications on key policies, with a publicity campaign this year that escaped the notice even of some of its own workers, and failed to forge pre-election alliances in key states, said the party officials who spoke to Reuters.
Congress's campaign was launched on April 7, just four days before the first round of voting began in a general election spread over seven phases across 39 days.
Congress also proved unable to effectively parry Modi's campaign emphasis on national security, after aerial clashes and heightened tension with arch rival Pakistan following a suicide attack in disputed Kashmir that killed 40 Indian policemen.
Observers say Rahul's personal attack against Modi, given his impeccable personal integrity in public eyes, boomeranged badly,
Still, the 48-year-old Gandhi remains powerful within a party that has ruled India for most of its history since independence from Britain in 1947, and is unlikely to face a leadership challenge immediately.
But Congress's continued slide has raised questions both about its future and the role of his family.