'LET'S FOCUS ON THE CRICKET'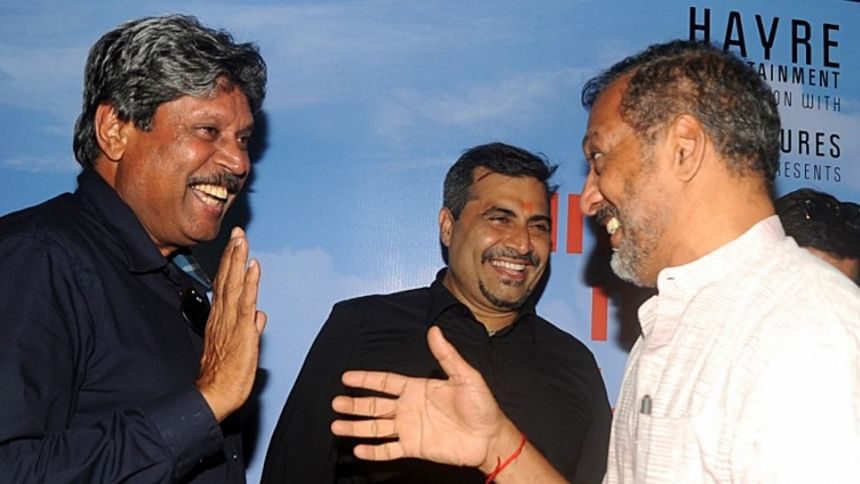 Former India captain Kapil Dev said he hoped the row over the ICC's revenue sharing, which almost led to an Indian boycott of the Champions Trophy, would not affect performances on the field.
"I hope all this talk doesn't impact the players. But today, media putting so much focus on everything it must be having some effect on them when they read and see the news," Kapil, the 1983 World Cup winning captain, said.
"As a sportsman I just want to be bothered about cricket on the field.
"Whatever happens otherwise, let the administrators take care of that," the legendary all-rounder said.
The BBCI are seeking a better deal before the ICC ratifies the new structure at its annual conference next month.
"See, we are just trying to get the board its rightful share," a senior board official told AFP on condition of anonymity. "We work for the best interest of the players and our wishes are with them to defend the title and play the brand of cricket that they have been playing."
ACID TEST FOR SARFRAZ
Pakistan's wicketkeeper-batsman is credited with injecting new energy after winning three of his first four games, two against the West Indies and one against lowly Zimbabwe.
But former captain Ramiz Raja believes the team lacks the skill-set needed to regularly beat top sides in modern limited-overs cricket, which tilts heavily towards batting.
"They say a captain is as good as his team and this side lacks power-hitting skills," Raja told AFP.
"Also to win he needs to find wickets with the new ball. He has to be in control of his emotions -- he must have a flexible plan based on discipline to create a winning environment."
The animated Sarfraz, who was often spotted screaming instructions at his fielders during the West Indies series, warned that Pakistan cannot be counted out.
"It's true we are (ranked) number eight but we are capable of giving a tough time to our opponents," Sarfraz told AFP.
"We will overcome our weaknesses during our preparations in a camp in Birmingham and will be noticed for our fight."
Pakistan's biggest task will be matching the big-hitting of other teams.
Pakistan is "playing the style or brand that belongs to the 1990s when the game has moved on, so we need a huge lift in that area", head coach Mickey Arthur said.