'Looking for the perfect yorker'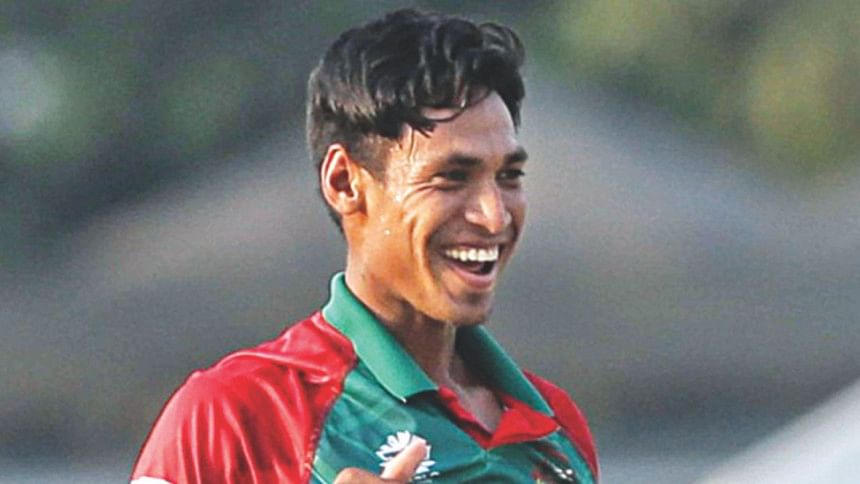 Mustafizur Rahman showed signs of returning to his old form during the recently-concluded tri-series in Ireland, which brought huge relief to the team management ahead of the Tigers' ICC Champions Trophy campaign. The 21-year-old left-arm pacer was similarly happy with his form in the tri-series, but said that he was looking to make his yorkers even more effective.
"I am happy with the way things went in the tri-series. It was bad luck that we did not get the opportunity to bowl in the first match due to rain, but I am happy with the performance in the other three matches. I enjoyed bowling," Mustafizur told The Daily Star over phone yesterday.
Captain Mashrafe Bin Mortaza also expressed satisfaction over Mustafizur's comeback and said during a press conference that he hoped the young pacer would play a big role in the Champions Trophy for his side, while Tamim Iqbal pointed to the left-armer's return to form as a big plus point for the Tigers ahead of the tournament.
"Everything was okay. I almost got back my bowling rhythm and there are no complaints. The only issue which I will need to fix is my yorkers. I was unable to make them effective and this is an area I am looking forward to improving and I hope it will be okay very soon," Mustafizur added.
Mustafizur claimed seven wickets in three matches, but it was not only the number of wickets, but also the effectiveness that he showed which was encouraging.