The saga of an Armenian family of Old Dhaka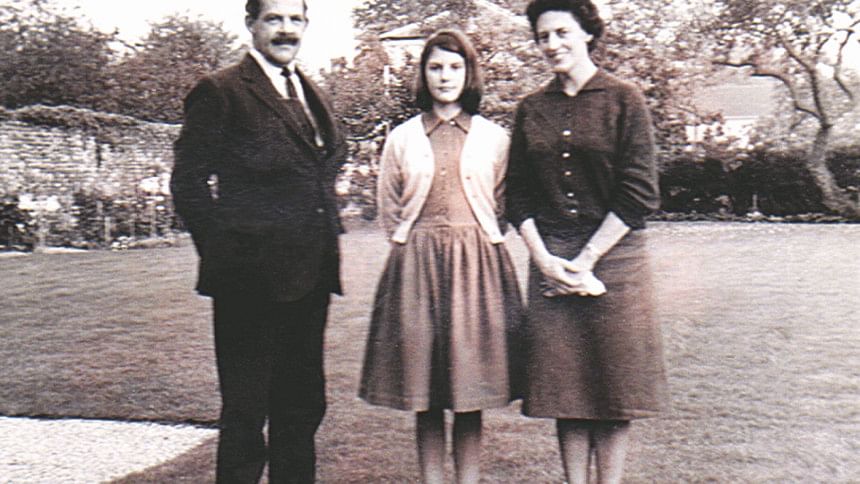 Henrietta Aimee Elizabeth Simpson, née Stephen, lives in Edinburgh, Scotland. We were introduced by a mutual friend, the eminent British Historian, Dr Rosie LlewelIyn-Jones, MBE, of the "Nawabi Lucknow fame". I was intrigued ever since Henrietta first told me in 2011, that her family is of British- Armenian heritage and that her ancestors were once domiciled in old Dhaka in the 19th century. I requested her to tell me the remarkable history of her family. A regular correspondence ensued between us. Slowly a story began to take shape supplemented by my own research. I also received from Henrietta some rare vintage photographs of her family, mostly taken in the Victorian era.
The interesting story of the Stephen family, its initial diaspora from Julfa, Persia (Iran), domiciliation in 19th century colonial India and final migration to Britain is a fascinating one. It all begins with Henrietta's Armenian great-great-great grandfather Johannes Stepannosean  (later anglicized to Stephen) , who left Julfa once the pontifical seat of the Armenian Church in Ispahan, Persia (Iran) in the early 1800s  to come to Calcutta, then the thriving capital city of British India. What circumstances actually impelled him to do so is not known. But it was perhaps the lure of trade and commerce in colonial Bengal. The ethnocentric, industrious Armenian community in both Calcutta and Dhaka were already well established. Some had indeed become prominent and prosperous citizens by then. These facts must have influenced Johannes to try his luck also. Although he first arrived in Calcutta, he soon relocated to Dhaka, where he engaged himself in trading. There is no mention of his first wife who was the mother of at least two of his older sons, one of whom was popularly known as," John Stephen Esquire of Dacca" (born 1823) and Carapiet/Carr Stephen (born 1835). It is also not clear if his first wife had actually died in Dhaka or was divorced by him after the birth of their son Carapiet/Carr Stephen in 1835.  In 1838 Johannes who must have been doing well by then, married a Greek lady named Sultana Athanes, presumably his second wife at the Greek Church in Dhaka. The church built by the Greek community in 1821, was once located a little inside the then Muqim Kuttra road east of the Chawk Bazaar. It was destroyed in the great earthquake of 1897 and was never rebuilt.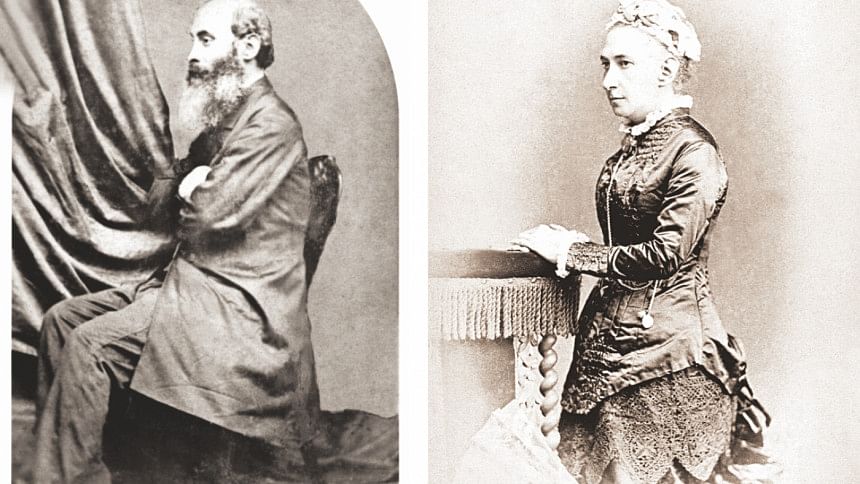 In Dhaka, Johannes Stephen (1790-1843) lived in Armanitola, then a predominantly Armenian quarter. He had a large family. He sired according to available records seven sons from his two marriages. However, there is no mention of a daughter or any other wife apart from Sultana Athanes. Johannes died in 1843 and was buried in the Armenian Churchyard in Armanitola, Dhaka.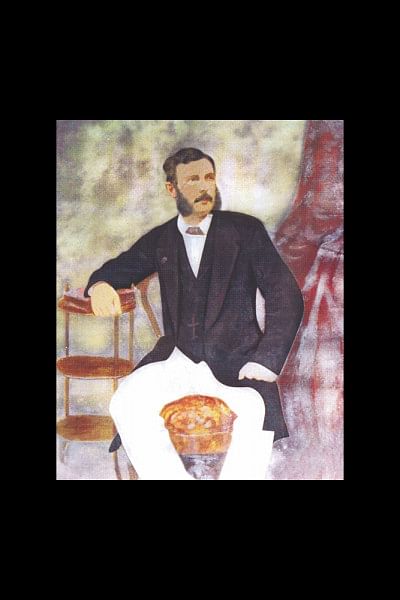 The seven sons of Johannes are: Stephen Stephen, John Stephen Esquire of Dacca (1823-1876), Hume Stephen, Carapiet or Carr Stephen (1835-1891), Arathoon Stephen, Mackintosh Stephen and William Stephen. Of his sons, the one worthy of mention, in particular, for the continuation of our story is the great-great grandfather of Henrietta. Even today, he is fondly remembered in the Stephen family as, "John Stephen Esquire of Dacca." Nothing much is known about him or his life spent in Dhaka, except that he was a man of means and thus prosperous. He may also have been a landholder or Zamindar in Eastern Bengal. In reading the scant information available on the Dhaka Armenians, one will invariably come across the surname, Stephen, listed along with other illustrious Armenian names of the 19th century.
Johannes's son, John Stephen Esquire, is said to have married at least twice. His first wife Catherine (1836-1861) lies buried in the St. Thomas Anglican Church, Dhaka. Her epitaph reads on marble: "In affectionate memory of Catherine. The beloved wife of J Stephen, Esq, who died 10 December 1861. Aged 25 yrs 3 mths 17 days. I shall go to her but she shall not return to me."  On the other hand, John Stephen Esquire is buried in the Christian graveyard at Narinda, Dhaka. His grave has a white marble base. His epitaph simply reads: "JOHN STEPHEN Esq of Dacca. Born 5 October 1823. Died 27 November 1876".
ohn Stephen Esquire, was a close friend of one of the most prominent and influential Armenians of Dhaka in the 19th century, named Nicholas P. Pogose alias Nicky Pogose. The wealthy Nicky was also a pioneer educationist who had established the once famous Pogose School in Armanitola, old Dhaka in 1848. He was Godfather to St. John Stephen, son of his good friend John Stephen Esquire on his baptism in 1854. The Stephen family in Edinburgh, Scotland, still possesses the silver dish presented to St. John Stephen on his Baptism by Nicky Pogose. Along the inner rim of the silver dish is a simple engraved inscription which reads: N P Pogose to his Godson St. John Stephen. It is not dated. But there is no doubt in the Stephen family that it was gifted to St. John on his Baptism day in 1854. The beautiful silver piece was most probably crafted by skilled silversmiths for which Dhaka was renowned in the past.
As far as can be traced, John Stephen Esquire had three sons and two daughters. It is not possible to tell now which of his children were borne by his two wives, Catherine and Lou. The names of the children are St. John Stephen ( born 1854) and Godson to Nicky Pogose, Carr Stephen (1859-1896), who was the great grandfather of Henrietta and another son whose name remains unknown. The names of the daughters are Rosaline or Rosie Stephen (1857-1938), who died in England and, Kate or Katie who was unmarried and also lies buried in England.
Caar Stephen (1859-1896) described as the third son of John Stephen Esquire, was a prosperous land agent in Dhaka with business interests in Calcutta and Rangoon, Burma. He married Primrose Saunders and had a son Christopher Gerald Stephen (1890-1954), Henrietta's grandfather, who was born either in Dhaka or in Calcutta. Gerald Stephen, was educated in England. He joined the Royal Fusiliers in the British Army and fought in the First World War. During the War he was briefly stationed at Fort William, Calcutta, in 1914. It was in Calcutta that he met his future wife Hetta (Ivy), while she was on her way to meet one of her brothers in the North West Frontier.  He married Hetta (Ivy) who was born in Grenada in the British West Indies in 1889. Both eventually died in Britain - Christopher in East Sussex in 1954, while Hetta in Croyden, Surrey in 1968. They had a son, Henrietta's father, Michael Gerald Stephen (1916-1975), born in London. Michael married Joan (1918-1971). He too, served in the British army but never visited India in his lifetime. He and wife Joan, lived in Sussex, with Henrietta where he died. Their daughter Henrietta, born in 1950 in Crowborough, East Sussex, attended a private Anglican convent boarding school called St. Mary's in Wantage, Oxfordshire, England. It is a community of St. Mary the Virgin. This ecclesial order has an institutional presence in Poona, India. Henrietta's siblings Richard Stephen (born 1952) lives in Denmark, while twin brothers St. John Stephen and Roland Stephen (born 1957), live in London and in Maryland, USA, respectively. Henrietta is the sole narrator of this 'human interest story' of the Stephen family.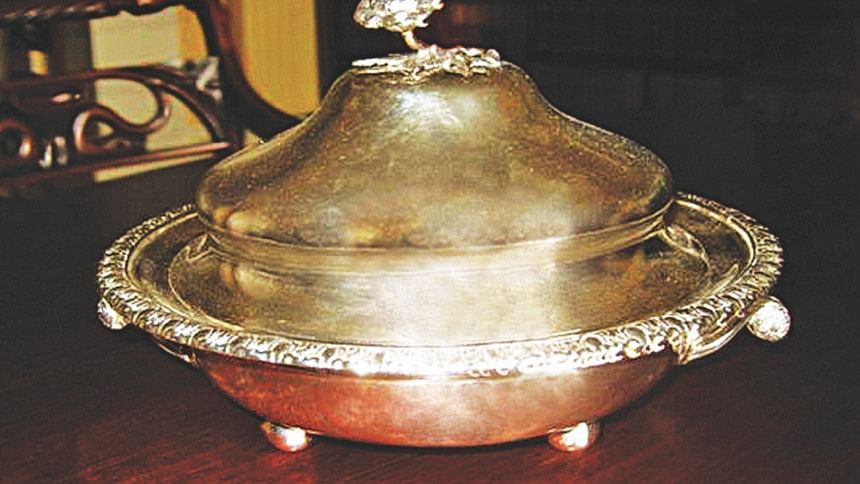 From Julfa in Iran to colonial Bengal and finally emigration to Britain, the trail of the Stephen family makes for compelling reading. Due to lack of more detailed information, it is not exactly clear when this Armenian family started to lose its Armenian identity by inter-marriage with other Europeans belonging to different Christian denominations and assimilate into a larger world. It seems evident that with the exception of Johannes Stephen all other male members of the Stephen family lie buried mostly in Anglican Christian cemeteries, instead of Armenian churchyards.
It is also not sure as to when members of the Stephen family started to immigrate to Britain. The earliest on record to have done so, are Kent Hume Stephen (1857-1907), Rosaline/Rosie Stephen (1857-1938) and Kate/Katie Stephen all of whom are buried in England. But it seems certain that Christopher Gerald Stephen (1890-1954), Henrietta's grandfather, who was either born at Dhaka or in Calcutta, was a more recent migrant to Britain from the family. His son Michael Gerald Stephen (1916-1975) and grand-daughter Henrietta both born in Britain are, therefore, British with an Armenian legacy and the fascinating 19th century old Dhaka connection.
(Condensed from a forthcoming book by the writer: Illustrated News & Tales)

The writer is founder of Bangladesh Forum for Heritage Studies