[Watch] Simple ways to get rid of your pain in office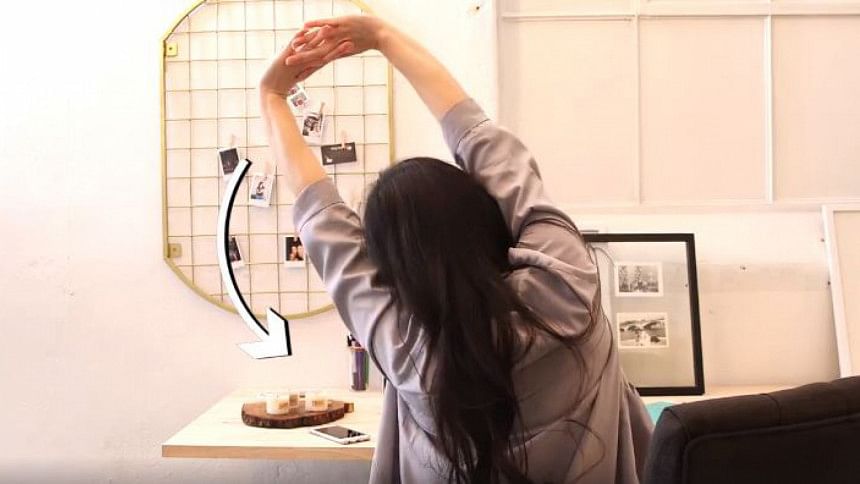 Sitting on your office desk everyday for hours can not only take a toll on your tummy-line, but can severely affect your posture and cause back and neck pain.
And we usually go through our entire day, hunched over our computers, multi-tasking, shifting from one task to the other- wreaking havoc on our bones, joints, and muscles.
There is a simple solution to this-Stretch, drink loads of water and take frequent bathroom breaks as this will give you an excuse to take a walk.
You may feel awkward doing stretching exercises at your desk. But right now, as you sit there at your computer, you are doing one of the worst things you can do to your body -- you're sitting still.
Here are a few stretches you can do at your desk to relieve desk-job pain.