Tamim 'to play tomorrow' despite not being at 'hundred per cent'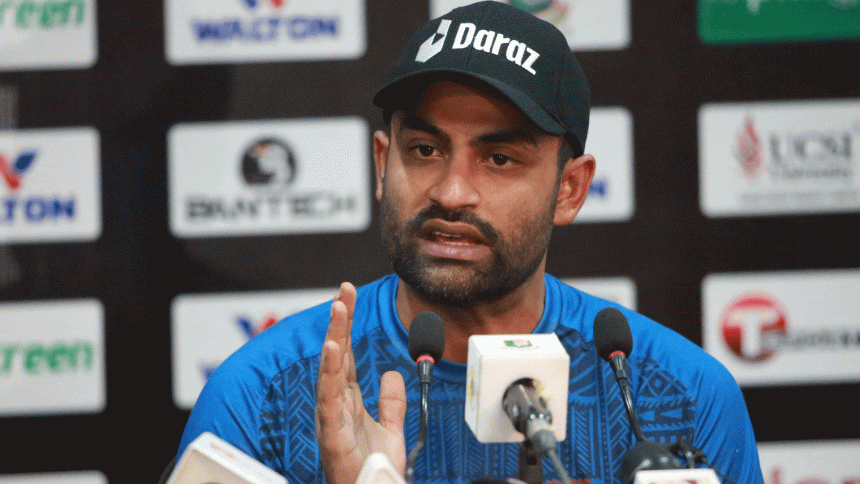 Bangladesh ODI captain Tamim Iqbal has been suffering from a back pain that had ruled him out of the lone Test against Afghanistan last month. The injury troubles are not yet over, but the skipper today reiterated that he was available for the game tomorrow.
The Tigers will take on Afghanistan in the first ODI at Chattogram's Zahur Ahmed Chowdhury Stadium and Tamim did not train today.
"I am definitely available for tomorrow. Physically, I am in a better state than before but I won't say I am at hundred per cent.  After the game tomorrow, I will be able to understand what's the situation but till now, [the decision is] I am playing tomorrow," the skipper said at the press conference after the end of the Tigers' training session.
The BCB's medical department's ploy with the captain has been to allow him time to recuperate when he feels back pain. It appears that the same idea would be in action as Tamim wants to see how he fares after the first ODI tomorrow. 
"I think that's more of an idea because I need to see how much I am able to cope. But I won't do something through which the team suffers. I always say that the team comes before any individual," he said.
"Right now I feel that I am ready for tomorrow but during the game if I feel that I am not ready and it can be too risky then I, along with the medical department, will take a decision. For now I am fit to play tomorrow and let's see what happens next match," he added.