4 basic steps to good skin
Skincare can be a bit daunting with all this talk about the Korean 10-step routines, but the truth is no one ever starts with 10 steps.
A good routine starts with only a handful of products and the most basic of steps until you work your way up to figuring out your skin's individual needs. Only then do skin-specific steps like serums, ampoules, and acids come in.
It helps to figure out your skin type first. The four basic skin types that pertain to sebum production are normal, dry, oily, and combination.
    Normal skin is smooth with no dry patches or excess oil. This skin type works with a variety of products because it doesn't often suffer from skin concerns like acne or sensitivity.
    Dry skin is usually tight and flaky. People with this skin type benefit from a strong focus on hydration. Non-drying cleansers and a thick moisturizer are a must to help lock-in moisture.
    Oily skin usually leaves a noticeable shine all over the face. Acne and blackheads are often attributed to people with oily skin, though they don't always go hand-in-hand. It's important to focus on balancing oil production rather than stripping the oil.
    Combination skin, in comparison to oily skin, leaves a noticeable shine on the T-zone but feels dry everywhere else. Combination skin is treated similarly to oily skin, though different areas may have different needs.
It's important to note that dry skin is usually associated with colder climates and oily/combination skin is usually associated with warmer, more humid climates like ours. You may want to adjust your routine according to the weather. Right now, the cooler rainy season means that dry skin types ought to take extra care in keeping their skin hydrated and oily skin types can more comfortably use heavier moisturizers. When starting out, it's a good idea to choose products that adapt well to weather changes, like moisturizers that can be layered on during colder seasons or sunscreen that is easily reapplied for the summer months.
Step 1: Cleanser
A low pH cleanser is a great first step in forming your skincare routine. It's in charge of washing off the dirt and excess oil at the start and end of the day. You'll want a cleanser with a pH below 7 to maintain your skin's naturally acidic pH. Bar soap just doesn't cut it as they can be very drying with a pH of 9-10. This article is a great read for more information on pH levels and skincare.
But wait, do you need to tone after cleansing? No you don't, if you used a pH-balanced cleanser! Toners were made to "tone" back down the pH level of skin to its normal acidity. If you washed your face with the correct cleanser, toners are just optional.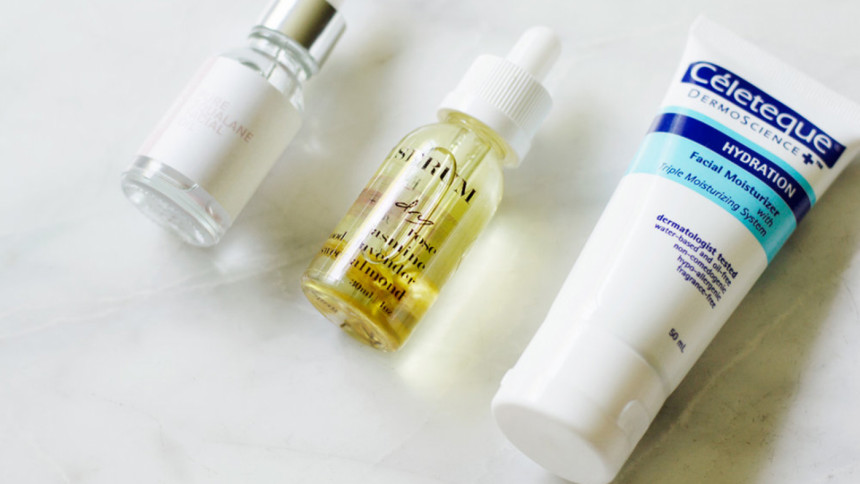 Step 2: Moisturizer
A lightweight moisturizer is your best friend for climates like ours. It provides much needed hydration, which results in softer, healthier skin. Even oily skin types need hydration. Stripping your face of oil (usually from washing too often or using a cleanser with a high pH) can actually lead to oilier skin!
Moisturizer is one of the most customizable steps in a routine. There are many different types of products that moisturize skin, and quite a few are great multitaskers. Aloe vera, for example, is moisturizing and very soothing - perfect for after-sun exposure. Celeteque's Hydration Facial Moisturizer uses aloe vera in its triple moisturizing system. It's a lightweight gel that absorbs quickly (perfect for oily skin!) yet can be layered on for drier skin types and colder weather.
Facial oils are also a great occlusive for locking in moisture. Some oils are best suited for certain skin types, while others work well with a variety of them. Rraw's facial serums boast a mix of oils catered to specific skin types, with the one pictured above for dry and sensitive skin. In comparison, In Her Element's squalane oil is great for all skin types, because it's easily absorbed.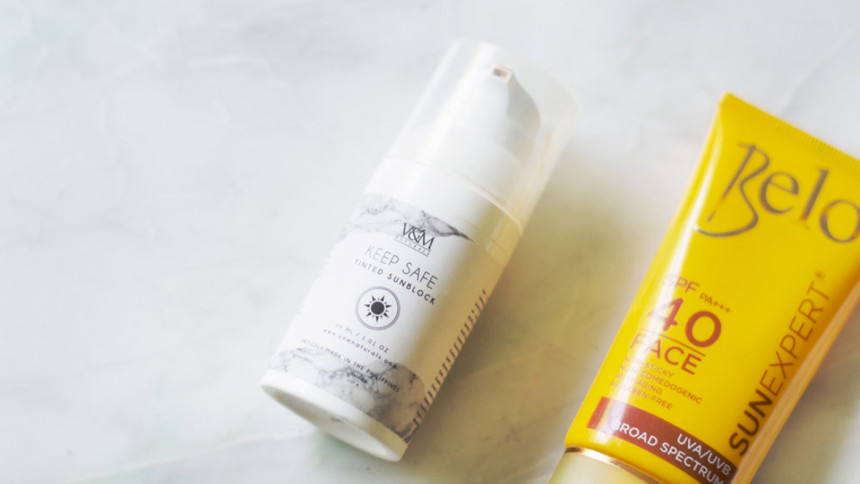 Step 3: Sunscreen
Sunscreen is the ultimate anti-aging product. It prevents premature wrinkles, helps fade dark spots, and provides much needed protection from cancer-causing UV rays. However, you can say goodbye to the sticky white sunscreens of your childhood as there are now dozens of comfortable formulations to choose from for different skin needs.
Everyday sunscreens, particularly gel formulations, are usually more lightweight and easily absorbed like Belo's SunExpert Face Cover SPF 40. It's a great drugstore sunscreen that's lightweight with no white cast. Tinted sunscreens usually function as both a BB cream and sun protect, such as V&M Naturals' bestselling Keep Safe Tinted Sunblock - perfect for the "my skin but better" look!
For those on the go, sport sunscreens are usually thicker and heavier to wear but provide sweat- and water-resistance for outdoor activities, particularly Human Nature's Safe Protect Sunscreen which is reef-safer yet unbeatable for beach use.
For touch-ups, Happy Skin's non-aerosol Catch The Sun spray sunscreen is a practical yet eco-friendlier choice. A quick spritz and pat leaves you with mattified and refreshed skin.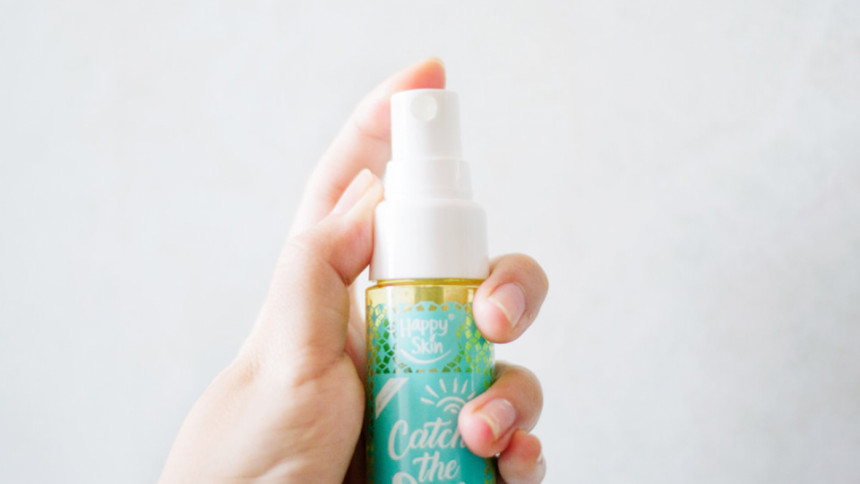 Step 4: Exfoliant
Washing your face regularly removes the dirt, oil, and products that pile up on your face daily but to get it really clean, you need to exfoliate. There are a few options when it comes to exfoliants, but a physical scrub is a great start. Your body naturally sheds dead skin on its own, but exfoliation helps speed that process along. It can also help with clogged pores, blackheads, whiteheads, and even acne. Physical scrubs usually have an immediate effect resulting in softer, smoother skin after one wash, though they aren't recommended for everyday use. Once a week is a good rule of thumb, but it can vary depending on the product and the sensitivity of your skin.
Beauty Bakery recently unveiled their Witch Hazel Facial Scrub, which sold out in a week. A DIY sugar scrub is also an effective yet affordable option, like this green tea scrub and tomato sugar scrub. For gentle, daily physical exfoliation, Human Nature's Pore Cleansing Brush is ergonomic and soft as feathers.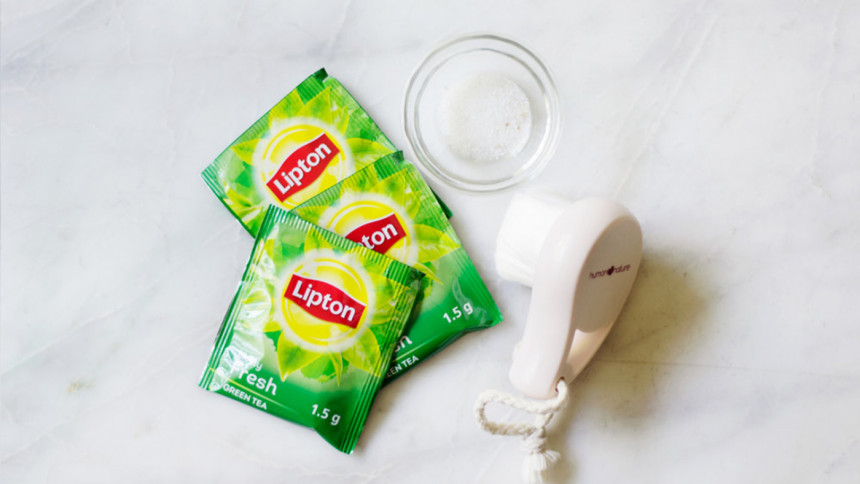 These four steps are a great beginner's routine because they cover all the basics. It can take dozens of products before you find which ones work for you, but don't forget that your routine has to change as your skin changes - whether it be according to season, day of the month, or your daily work/school routine.
Those who commute will probably need a sweat-resistant sunscreen; Accutane patients need more gentle, soothing, and heavily moisturizing products; and teenagers, girls with PCOS, and transgender males may have to combat hormonal acne. The four basic steps can remedy and prevent a number of skin issues, while succeeding steps are usually meant to target specific problems that these steps may not address, like those previously mentioned. We'll tackle those in another post!
Are you already following this basic four-step routine? What are your favorite products to use for each step?
Kat is a college student advocating for Filipino beauty brands. She hopes to make local skincare navigable and accessible both locally and abroad with Honest & Local.