Beauty secrets of 7 famous women around the world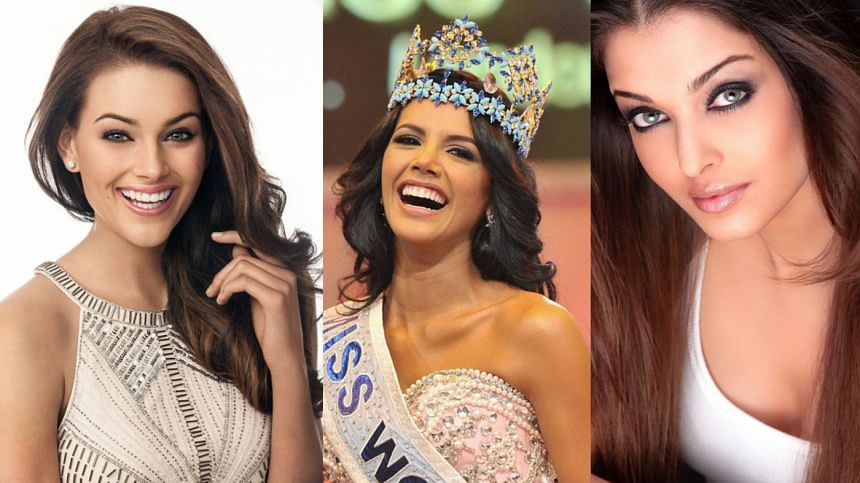 Many among us look up to beauty pageant winners and wish to be like them. While they may make it look effortless, real beauty that stays even after the makeup wears off is hard to achieve and maintain, even for them. Beauty is not skin deep and women around the world are here to teach us that their looks are not just the result of an expertly wielded makeup wand but years of exercise, a healthy diet, and a non-negotiable beauty regime.
Aishwarya Rai Bachchan
Blessed with a resplendent complexion and lustrous hair, Aishwarya has set the bar for natural beauty very high. The former Miss World is a firm believer in home remedies for her skincare and haircare. She exfoliates her skin with gram flour, milk and turmeric, and hydrates it with cucumber and yoghurt. The actress also follows a high-fibre diet and hits the gym on the reg.
Ivian Sarcos
Venezuelan beauty, Ivian too, is a fan of natural remedies when it comes to her beauty regime. She prefers to exercise every day and vouches for a diet of veggies and fruits to keep herself full and nourished. She also drinks a good amount of water to rid her body of toxins.
Agbani Daregeo
Miss World 2001, Agbani is a modelling sensation and coaches fashion models and aspiring beauty pageants. She is known for her sense of fashion and is a fitness freak. Agbani enjoys yoga and believes in keeping a balance between mind and body to maintain positivity. 
Priyanka Chopra
This businesswoman, actress, and beauty pageant winner is as attractive as she is successful. Priyanka believes in using homemade masks and scrubs such as sea salt, ubtan, and yoghurt to take care of her skin, and uses traditional oiling methods to soften her hair. The actress is also a fan of coconut water, which she uses to balance out her electrolytes after a day out in the heat.
Rolene Strauss
A doctor and a model, Rolene is a fan of the cleansing-toning-moisturising routine and uses Vitamin C sprays to keep her skin looking fresh. She steers clear of too much makeup and heat for the hair and prefers salon treatments instead. The diva is flexible with her exercise regime and diet and believes that each persona should have a customised routine that works for them.
Manushi Chillar
This aspiring doctor and beauty pageant winner is convinced that her 8-hour beauty sleep and regular skin hydration techniques are keys to her glowing skin and hair. She enjoys running and dancing as exercise and practices yoga a few times a week. Her diet contains concentrated protein and she eats all her meals on time.
Rosanna Davison
Former Miss World and Irish actress Rosanna swears by her plant-based diet for her bikini-ready, swoon-worthy figure, and high energy. Needless to say, she does not include any junk food in her diet. The actress does not use makeup off-screen and believes in the power of regular workouts for her glowing skin.