Govt has no roadmap to fight Covid-19: Fakhrul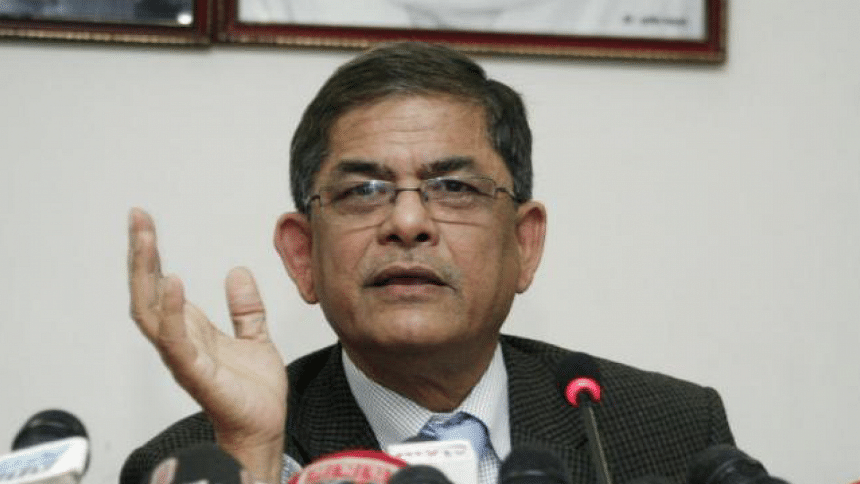 BNP Secretary General Mirza Fakhrul Islam Alamgir today said that the government has no plan or roadmap to fight the coronavirus pandemic in the country.
"There is no guideline from the health directorate, while a plan or a roadmap of the government is absent in fighting the coronavirus pandemic," Fakhrul said while inaugurating a free medical camp, from his Uttara residence through video conference.
Claiming that the country's entire health system has collapsed, Fakhrul said the country is passing through a miserable condition due to lack of an appropriate plan and wrong policies of the government in dealing with the Covid-19 pandemic.
Referring to the reports of empty beds in Covid-19 dedicated hospitals, he said that the news is very alarming and the situation reflects people's lack of faith in the country's healthcare system.
People are not willing to go to the hospitals as no one can keep faith on the prevailing situation in the hospital, he said.
About health sector's allocation in the national budget for 2020-21 fiscal year, Fakhrul said the allocation to the sector is lowest in the budget, which is very unfortunate for the nation.
Fakhrul said the government should have given importance to the humanity of the people who have been rendered jobless amid the pandemic, but failed to do so.