Fakhrul alleges negligence over Khaleda's treatment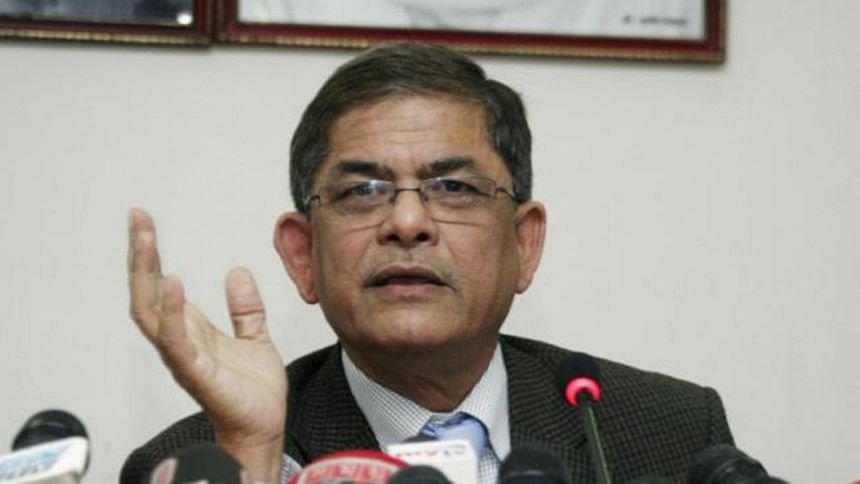 BNP Secretary General Mirza Fakhrul Islam Alamgir today accused the jail authorities of neglecting the healthcare of the party chief Khaleda Zia, claiming her condition has deteriorated further.
While talking to media at party's Naya Paltan central office, the BNP leader said the prison authorities are not paying proper attention to Khaleda Zia's health condition.
He alleged that there was a plot to kill the BNP chief in jail by denying her medical care.
Quoting Khaleda's relatives, who visited her at the jail on Tuesday, Fakhrul claimed the BNP chairperson's health condition has worsened.
Khaleda has been in jail since February 8 last year after she was convicted in a corruption case.
Her five-year sentence was later doubled. The BNP chairperson was also convicted in a separate corruption case later that year.
Fakhrul said the BNP chief is so ill that she cannot move independently.
The BNP leader also alleged that the medical board formed at the High Court's order is not ensuring her treatment.
Fakhrul demanded the BNP chief be treated at a specialised hospital.
"If anything happens to her, the government, the jail authorities and the home ministry will have to take the responsibility," he said.