Outrageous offer for a defaulter
Rupali Bank's loan rescheduling package includes waiving off Tk 440cr interest, paying back Tk 728cr principal amount by 2040; proposal awaits BB nod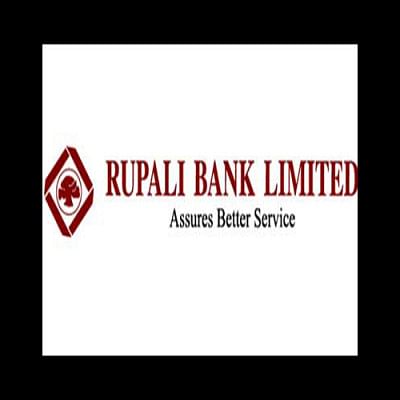 Anyone would balk at the idea of granting yet another rescheduling facility to a defaulter who has outstanding loans of Tk 1,168 crore since 1993 and has not shown any genuine interest or effort in paying back its loans. But the Rupali Bank board didn't.   
On August 6, the board of the state-owned lender signed off on an extraordinary rescheduling package for Mother Textile, a client with an abysmal track record.
The company is not only getting its loans rescheduled for another 10 years, its accrued interest of Tk 440 crore will also be waived off.
In other words, Mother Textile, which accounts for about 27 percent of Rupali's defaulted loans as of June, will have until 2040 to pay back the principal amount of Tk 728 crore.
And it will remunerate the sum using the balloon payment method, meaning the size of the instalments will progressively become larger.
The company will pay monthly instalment of Tk 1 crore in 2020 and Tk 1.25 crore between 2021 and 2025.
Surprisingly, Mother Textile will not have to make any down payment to get this facility whereas a deposit of at least 5 percent of the outstanding amount is stipulated by Bangladesh Bank for any form of loan restructuring.
The BB's latest rescheduling package for troubled borrowers drew the ire of experts and stakeholders for being too indulgent towards delinquent borrowers. But this package, offered by Rupali to the dubious textile manufacturer, is outrageous, say a number of bankers and analysts.
"This is unprecedented," said a BB official seeking anonymity.
The deal is now awaiting the green light from the central bank.
"If the central bank gives its nod to this egregious package, it will spark off moral hazard in the banking sector," former BB governor Salehuddin Ahmed told The Daily Star.
"The central bank should take a strict stance against the Rupali board," he noted.
The BB should also take punitive measures against the officials involved in the loan sanctioning process, he said.
"A large amount of money is now stuck because of financial scams. The banking sector is going through a liquidity crisis because of the corruption," he added.
As of June, Rupali's total defaulted loans stood at Tk 4,311.11 crore, which is 17.25 percent of its outstanding loans.
TERRIBLE TRACK RECORD
It all started in 1993, when Mother Textile, a sister concern of Euroasia Mattress, took a loan of Tk 12.40 crore from Rupali to start its manufacturing plant in Gazipur.
Since then the loan amount has been topped up many times, almost always at the expense of gross violations on the part of Rupali and with hardly any repayment from the client.
For instance, Mother Textile was in the defaulted zone between 2009 and 2012 but the state-run bank concealed the credit status of the company and showed it as a regular client in an extraordinary step to protect a delinquent borrower. 
During the period, the lender showed it had received an interest payment of Tk 111.29 crore from Mother Textile, which was not true at all, according to a BB investigation in 2013.
And the lender did not keep any provisioning against the defaulted loans either -- a punishable offence.
This was preceded by disbursement of huge amounts of funds between 2009 and 2012 to the client, who was by then a full-fledged defaulter, in another breach of the Banking Companies Act 1991.
Until now, Mother Textile enjoyed at least seven rescheduling facilities, and it hardly made any payments, according to BB documents.
For instance, only Tk 48 lakh was paid this year, which is too little given the amount it owes to Rupali.
All the while, Mother Textile's plant failed to start full-fledged production. And what the company did with such large sums remains a mystery.
Despite repeated attempts, this correspondent could not reach Sultan Ahmed, managing director of Mother Textile.
Contacted, Kazi Younus Ahmed, general manager of the company, said, "There is no scope for repaying the loan as we are yet to recoup the losses we have suffered for long."
Asked why the company failed to strengthen its financial footing during the two-year grace period it had enjoyed under its last rescheduling agreement in 2016, Younus said, "We purchased machinery worth Tk 35 crore to enhance our capacity."
The two-year grace period ended in 2018, and from this year Mother Textile was supposed to pay monthly instalment of at least Tk 5 crore, he mentioned.
"This is not possible given our business condition. So, we have sought the fresh facility."
The company will be abolished if the fresh rescheduling facility is not granted, Younus said, adding that Mother Textile employs 2,500 people.
Contacted, Rupali Bank Managing Director Md Obayed Ullah Al Masud said he took charge of the bank recently, and that he was not yet fully informed about the client's profile.
Masud, who was previously the MD of Sonali Bank, took charge of Rupali on August 27.
"I am now analysing the company's credit history. The lender's decision depends on the central bank's instructions," he added.
BB spokesperson Md Serajul Islam said the central bank is yet to decide whether it will approve Rupali's rescheduling application for Mother Textile.