Situation gets even more critical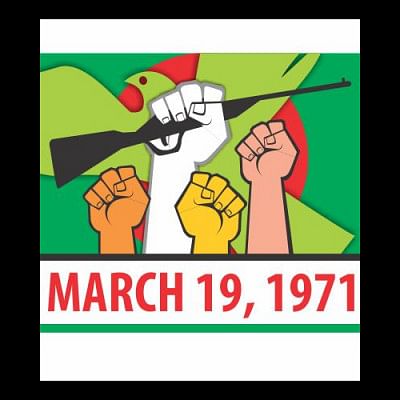 The situation in what was then East Pakistan, and is now Bangladesh, was getting more critical by the day.
Bangalees already showed the spirit and will to do anything for the freedom of their land -- even if it meant sacrificing their own lives.
The non-cooperation movement was on its 18th day and most schools, institutions and private offices remained closed.
Sheikh Mujibur Rahman had begun talks with General Yahya Khan, but 90 minutes into the conversation, he heard about the military opening fire on civilians in Tongi and Joydebpur, among other areas.
Bangabandhu found no reason to continue the meeting with Yahya following that.
In Joydebpur, Pakistani army officials locked in clashes with people when Bangalees set up a barricade to prevent a military commander from going to Dhaka. 
At least two civilians died and around 200 were injured including three army men, leading to a curfew imposed by the Pakistani authorities.
After the news of the clash spread across the country, spontaneous processions were immediately organised in Dhaka to oppose the military.
Bangabandhu Sheikh Mujibur Rahman swiftly responded to the army shootings, saying "if the junta thought it could suppress a popular movement by military action, they were living in a fool's paradise".
He further said, "No sacrifice would be considered enough to emancipate the people of Bangladesh. Bangladesh cannot be suppressed by force. If necessary, we shall give the last drop of our blood to see that our posterity lived happily as free citizens in a free country."
Bangabandhu's meeting with Yahya resumed after a break, but was apparently leading nowhere.
In his heart and soul, Bangabandhu knew very well that a war was knocking on the door.
He and his people were ready for it.
[Source: Liberation War Museum and The Daily Star archive]