Avijit Murder: 6 Ansar al Islam men indicted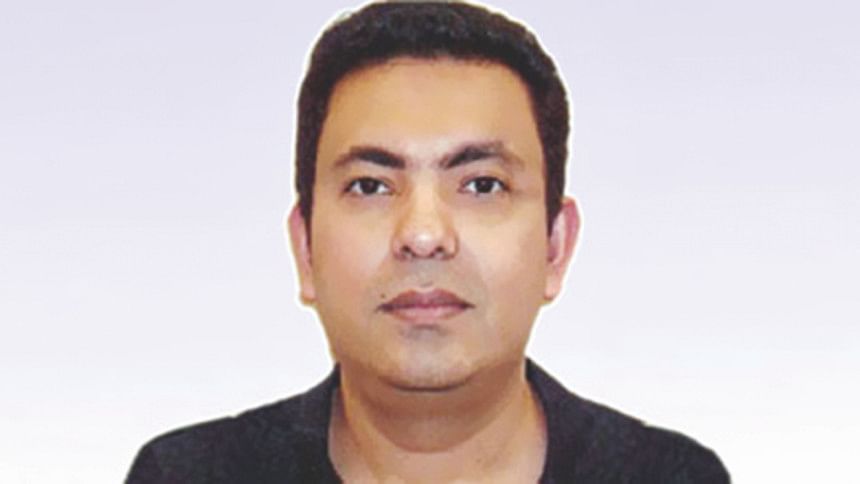 A Dhaka Court yesterday framed charges against six Ansar al Islam leaders and activists, including Maj (sacked) Ziaul Haque in a case over the killing of blogger and writer Avijit Roy.
The other accused are Mozammel Hossain alias Saymon, 34, Abu Siddiq Sohel alias Sakib alias Sajid, 34, Arafat Rahman Siam alias Sajjad, 24, Akram Hossain Abir alias Adnan, 30, and Shafiur Rahman Farabi, 27.
Zia and Akram have been absconding since the murder.
The rest of accused have been in jail. They pleaded not guilty after Judge Majibur Rahman of the Anti-Terrorism Special Tribunal read out the charges to them.
The tribunal fixed September 11 to begin the trial.
On February 26, 2015,
US-based Bangladeshi blogger Avijit Roy was murdered near the Teacher-Student Centre of Dhaka University by a gang of assailants in an attack that also left his wife severely wounded.
Avijit's father Prof Ajay Roy filed the murder case against unidentified assailants with Shahbagh Police Station.
According to the charge sheet submitted to the court on March 14, banned militant outfit Ansar Al Islam targeted Avijit for his writings, especially for his books Obisshahser Dorshon (The Philosophy of Disbelief) and Biswasher Virus (The Virus of Faith).
According to counterterrorism officials, the intelligence wing of the militant outfit collected information from Avijit's friends, publishers and other sources about his possible date of return to Bangladesh.
After Avijit came to Dhaka during the book fair in 2015, they planned the killing and rented a flat on Elephant Road to execute it.
The militants followed Avijit for several days before killing him on Dhaka University campus on February 26. Four people directly took part in the killing while others stayed nearby. Zia was present at the scene, they said.
During the investigation, Mozammel, Sohel and Arafat had separately made confessional statements before magistrates.
Though investigators found involvement of 12 people in the killing, six were left out of the charge sheet as details of five of them could not be known and the 6th suspect Mukul Rana, who was allegedly the operation commander of the murder, was killed in a "gunfight" with detectives in the Capital's Khilgaon area on June 19, 2016.