4 Ansar al Islam members arrested in Dhaka, Rab claims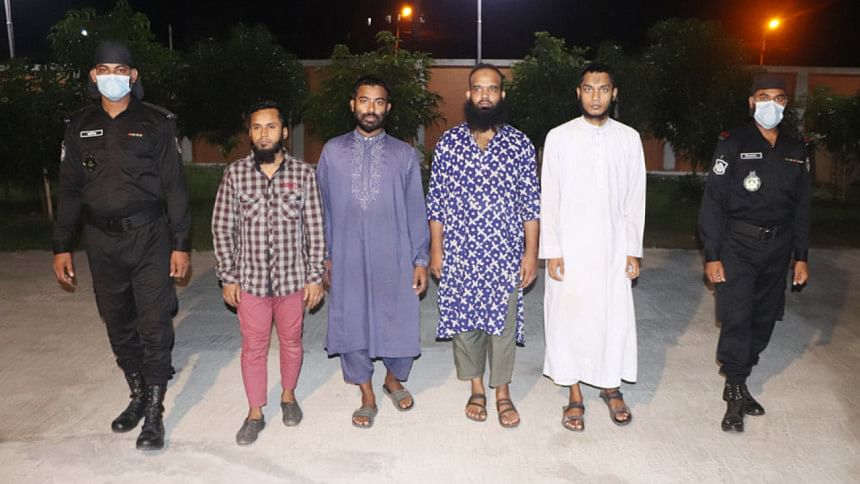 Rab claimed to have arrested four alleged members of banned militant group Ansar al Islam from Dhaka's Darussalam area last night.
The arrestees are: Amit Hossain alias Abul Kalam (38), Al Amin alias Tarik (32), Shihab Uddin (21) and Moniruzzaman alias Ratan (32).
A team of Rab first arrested Amit from in front of Hotel Royal at Dakkhin Bishil area and based on his information they later arrested three others, said Abdullah Al Mamun, operations officer of Rab-2.
They were planning to hold a meeting in the area. During primary interrogation, the arrestees admitted that they belong to the militant group, Mamun, also an assistant superintendent of police, claimed.  
Mamun said the arrestees used to gather in different parts of Dhaka for discussing their next course of action, operative recruitment, fund collection etc.
Rab is trying to arrest other operatives of the group, he said.