Man "picked up by Rab," shown arrested after 17 days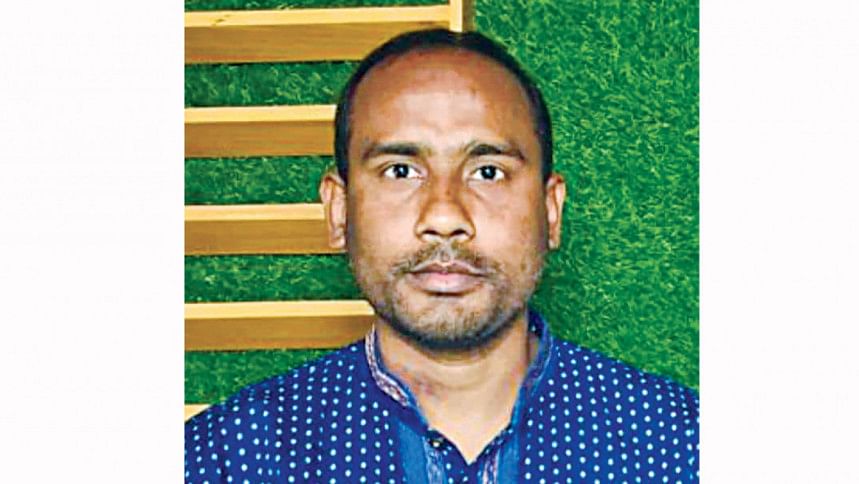 A man, Nurul Afsar Hawladar, who was picked up from Uttara on September 22 allegedly by Rab, was shown arrested in Cox's Bazar yesterday (October 9, 2022).
Cox's Bazar Sadar Police Station's Officer-in-Charge Rafiqul Islam, said that he was wandering around Kolatoli beach when Rab found him. Since he had former cases against him, the law enforcement agency arrested him and brought him to the station on Saturday (October 8, 2022) night.
However, this newspaper published a story on Friday (October 7, 2022) reporting on how CCTV footage from Afsar's office shows him being picked up by a group of men in plain clothes.
Commander Khandaker Al Moin, media wing director of Rab however, said that nobody from the CCTV footage could be identified.
"There was nobody wearing a Rab uniform and we matched the faces in the footage with the members of our force and concluded that they are not our men," said Moin. He said it could be some other force, claiming to be Rab.
"Maybe Nurul orchestrated the whole thing to go into hiding since there is an arrest warrant out for him," Moin added.
OC Rafiq yesterday (October 9, 2022) told our correspondent that Nurul had two cases filed against him regarding a land dispute in his village in Ashashuni of Satkhira. The cases were related to violence and assault.
However, a press release sent by Rab-15 late last night said that, Nurul is accused in two cases from 2015 under the anti-terrorism act filed with Chattagram's Banshkhali and Hathazari police stations.
The statement claimed that, as a terrorist he used to radicalise youth, and run a training centre in Banshkhali.
He was seeking to reorganise youth for a terrorist outfit called the Amir Hamza Brigade, claimed the statement.
The statement said that he had previously been arrested in 2009 in Bandarban's Naikhyangchhari and spent a month in jail.