Fugitive convict Sohel's house now branded as 'Jongibari'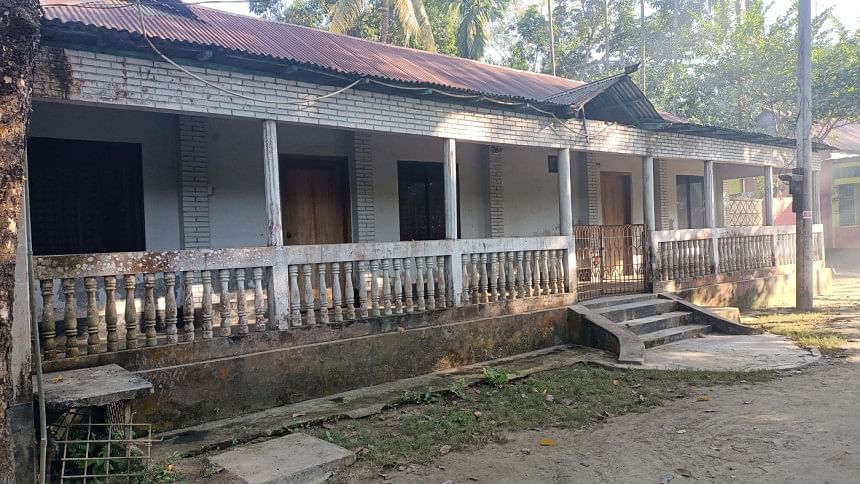 The Lalmonirhat's house of Abu Siddiq Sohel, one of the two militant convicts on death row who escaped from a Dhaka court premises yesterday, is under lock and key.
Since this morning, Sohel's neighbours in Kumrihat Bheteshwar village in Aditmari upazila have started calling his house "Jongibari".
The house has four rooms and two balconies -- all locked from outside.
Saidul Islam, 26, who has been working as the caretaker of the house, said he only has keys to the main gate.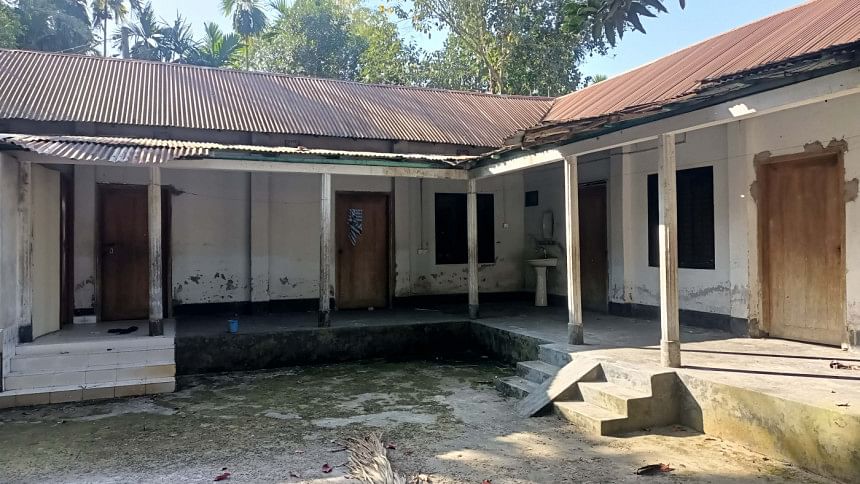 Sohel, 40, is the third among four children of his parents. His two elder brothers are running tutoring and pharmaceutical businesses in Dhaka. His younger sister lives in Dhaka with her husband. All have been settled in the capital for the last 12-13 years.
Sohel's parents, who also settled in Dhaka, visit their village home every two to three months and stay 10 to 12 days. They last visited the village from November 5 to 16.
Sohel passed SSC from Kumrihat High School in 1998. After passing HSC from Aditmari Degree College in 2000, He was admitted to Dhaka Titumir College. In 2010, he got married in Mymensingh. He also has a 10-year-old daughter.
Locals said Sohel's family was very poor but suddenly their financial condition changed. They repaired their house and bought 15-16 bighas of land. Later, they all settled in Dhaka.
After Sohel's admission to college in Dhaka, he visited the village home two to three times, they said.
Locals suspect that the whole family is involved with militancy.
Talking to The Daily Star, local farmer Hazrat Ali, 64, said, "Militant Sohel has ruined the honour of our village. That's why we have branded his house as 'Jongibari'. This house will be called 'Jongibari' as long as it is at the village."
One of Sohel's cousins said, "We don't have any contact with anyone of the family for the last 10 years … We don't even know where the family lives and what they do."
Contacted, caretaker of the house Saidul said he has been working at the house for the last two years. "As people of the village are now calling the house 'Jongibari' I have decided to leave the job," he said.
The fugitives, who are members of banned outfit Ansar Al Islam, were sentenced to death in February last year for killing publisher Faisal Arefin Dipan in 2015. Sohel was also sentenced to death in a case filed over the murder of blogger-writer Avijit Roy the same year.