Avijit Murde: Charges against six accepted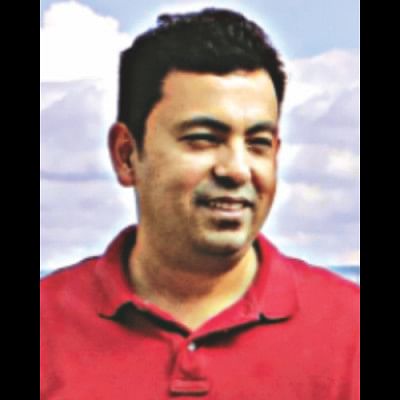 A Dhaka court yesterday accepted charges against six members of banned militant outfit Ansar-Al-Islam in a case filed over writer-blogger Avijit Roy murder on February 26, 2015.
After scrutinising the case dockets and other relevant documents, Judge Majibur Rahman of the Anti-Terrorism Special Tribunal accepted the charges.
The six accused are Mozammel Hossain alias Saymon, Abu Siddiq Sohel alias Sakib alias Sajid, Arafat Rahman Siam alias Sajjad, Akram Hossain Abir alias Adnan, Shafiur Rahman Farabi and Maj (sacked) Syed Mohammad Ziaul Haque.
The tribunal also issued arrest warrants for Maj Ziaul, a suspected coordinator of the militant outfit, and Akram.
The court asked the officer-in-charge of Shahbagh Police Station to submit by April 30 the report on execution of the arrest warrants.
Fifteen other accused, including Sadek Ali alias Mithu, were relieved as the investigation officer of the case had appealed to the court to drop the charges against them. 
On March 25, a Dhaka court transferred the Avijit murder case to the Anti-Terrorism Special Tribunal for its quick disposal.
On March 14, Monirul Islam, an inspector of Counter Terrorism and Transnational Crime unit, and also investigation officer of the case, submitted the charge sheet against the six to the Dhaka Chief Metropolitan Magistrate's Court.
The investigation officer appealed for discharging Sadek and 14 others as the charges brought against them were not proved.
Avijit, a Bangladesh-born US citizen, was stabbed to death on the Dhaka University campus while he, along with his wife Rafida Ahmed Bonya, was returning from Ekushey book fair on February 26, 2015. Bonya survived the attack.
Avijit's father Prof Ajay Roy later filed the murder case against unidentified assailants with Shahbagh Police Station.
The outfit targeted Avijit for his writings, especially for his two books -- "Obisshahser Dorshon" and "Biswasher Virus".