Avijit murder: Court summons Bonya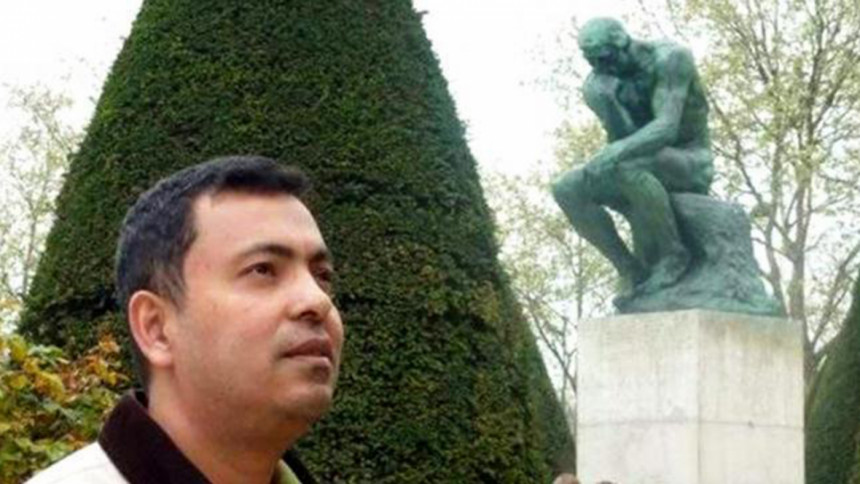 A Dhaka court today summoned Rafida Ahmed Bonya, widow of slain writer-blogger Avijit Roy, and five other prosecution witnesses to appear before it for delivering their statements on December 30 in Avijit murder case.
Judge Md Majibur Rahman of the Anti-Terrorism Special Tribunal of Dhaka issued the order this afternoon.
"The victim's wife Bonya is the most important witness in the case as she witnessed the incident," Assistant Public Prosecutor Golam Sharuar Khan told The Daily Star.
"The court summoned Bonya for statements though she is now living in the United States," he said.
"Bonya suffered severe injuries when she tried to protect her husband from the attackers on February 26, 2015," the APP said.
During today's hearing, prosecution witness Saiful Kabir told the court that Assistant Commissioner Fazlur Rahman of Detective Branch (DB) seized two cell phones and SIM cards in front of him on March 2, 2015 during investigation.
"On March 3 that year, investigation officer Fazlur Rahman seized three CPUs as evidences in the case," said Saiful, a constable of DB (south division).
"On March 8 the same year, one piece of long hair, two pieces of short hair and one piece of white tissue were seized as the evidences by IO Fazlur Rahman," he said.
"Constable Bashir Uddin, who was a witness like me while seizing the case evidence, died in 2017," Saiful added.
The judge recorded Saiful's statements after the defence lawyers cross-examined him.
Eight out of 34 prosecution witnesses have given their statements before the tribunal so far in the case.
Four accused -- Mozammel Hossain Saymon, Abu Siddiq Sohel, Arafat Rahman Siam and Shafiur Rahman Farabi -- were produced before the tribunal during today's hearing.
Two other accused -- Sayed Mohammad Ziaul Haque alias Maj (sacked) Zia and Akram Hossain Abir -- are on the run.
On February 26, 2015, US-based Bangladeshi blogger Avijit Roy and his wife Rafida Ahmed Bonya were hacked near the TSC of Dhaka University by a gang of assailants while the couple were walking out of the Ekushey Boi Mela around 8:30pm.
The victim's father Prof Ajoy Roy, a former teacher of Dhaka University, filed the murder case accusing unidentified assailants with Shahbagh Police Station on February 27 that year.
Inspector Muhammad Monirul Islam of Counter Terrorism and Transnational Crime unit of police submitted the charge sheet to Chief Metropolitan Magistrate Court in Dhaka on March 11 this year.
On August 1, the Anti-Terrorism Special Tribunal of Dhaka framed charges against six members of banned militant outfit Ansar al Islam.

Prof Ajoy breathed his last at the intensive care unit of the capital's Birdem Hospital on December 9.