Avijit murder: 5 get death penalty, one life term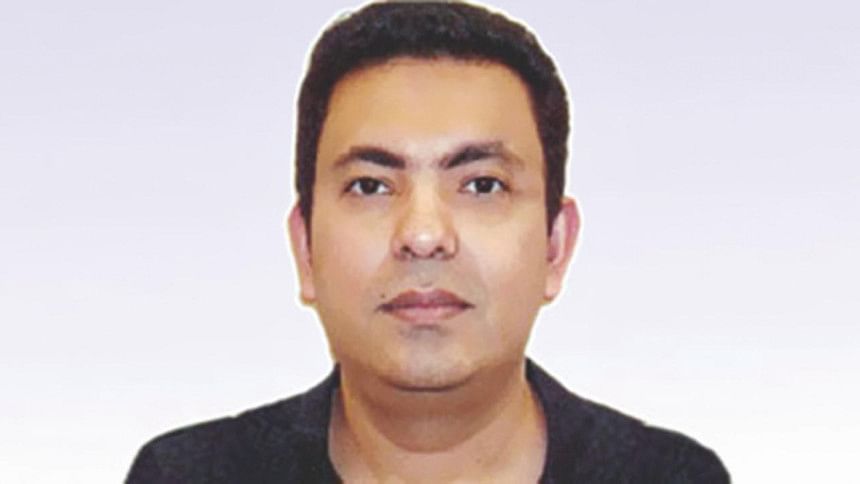 A Dhaka tribunal today sentenced five members of banned militant outfit Ansar al Islam to death and another to life in jail for killing blogger-writer Avijit Roy in February 2015.
Sayed Mohammad Ziaul Haque alias Maj (sacked) Zia, Akram Hossain, Abu Siddiq Sohel, Mozammel Hossain Saimon and Arafat Rahman Siam were sentenced to death.
Shafiur Rahman Farabi was sentenced to life in prison.
Of them, Major Zia and Akram are still absconding, while the rest are behind bars.
Judge Md Majibur Rahman of the Anti-Terrorism Special Tribunal of Dhaka handed down the sentence in presence of the four convicted in a packed courtroom around noon today.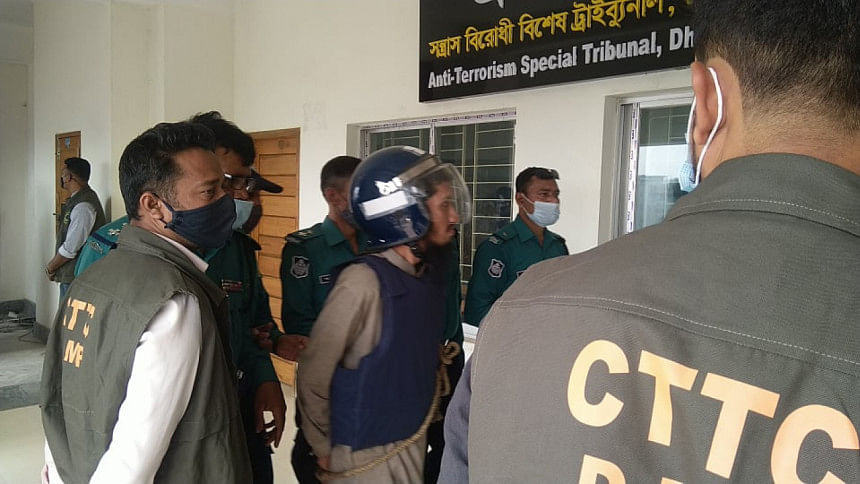 In the judgment, the judge said the prosecution was able to prove the charges against all the six convicts undoubtedly and they were given the highest punishment in the case.
The trial was completed in 31 working days since the framing of charges against the accused on August 1 of 2019.
Earlier, 28 prosecution witnesses, including Avijit's father Prof Ajoy Roy, who passed away on December 9, 2019, gave their depositions before the tribunal.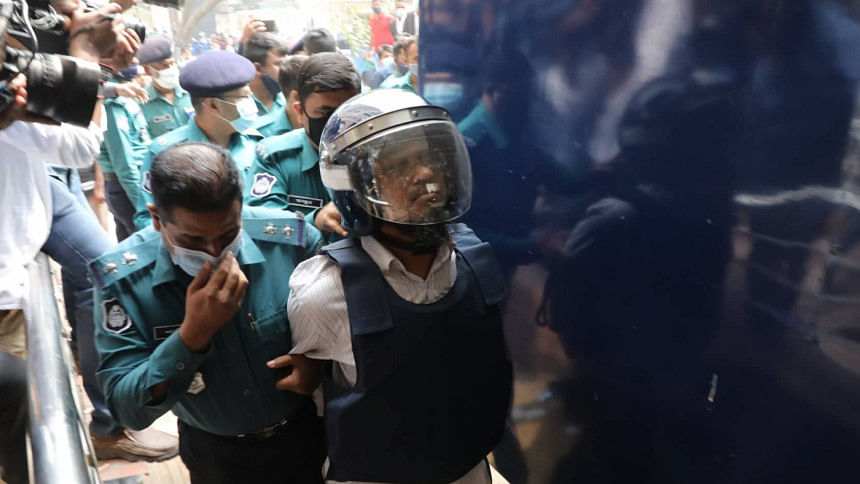 On February 26, 2015, US-based Bangladeshi blogger Avijit Roy and his wife Rafida Ahmed Bonya were attacked with sharp weapons near TSC on Dhaka University campus by a gang of assailants when the couple was walking out of Ekushey Boi Mela.
Prof Ajoy filed the murder case accusing unidentified assailants with Shahbagh Police Station the next day.
Bonya is now living in the United States. She suffered severe injuries when she tried to protect her husband from the attackers.
On February 10 this year, Maj (sacked) Zia, Akram Hossain, Abu Siddiq Sohel and Mozammel Hossain were sentenced to death for murdering Jagriti Prokashoni publisher Faisal Arefin Dipan inside Aziz Super Market in the capital's Shahbagh area on October 31, 2015.