From jaws of death to life unbearable
Survivors tell of their struggle, agony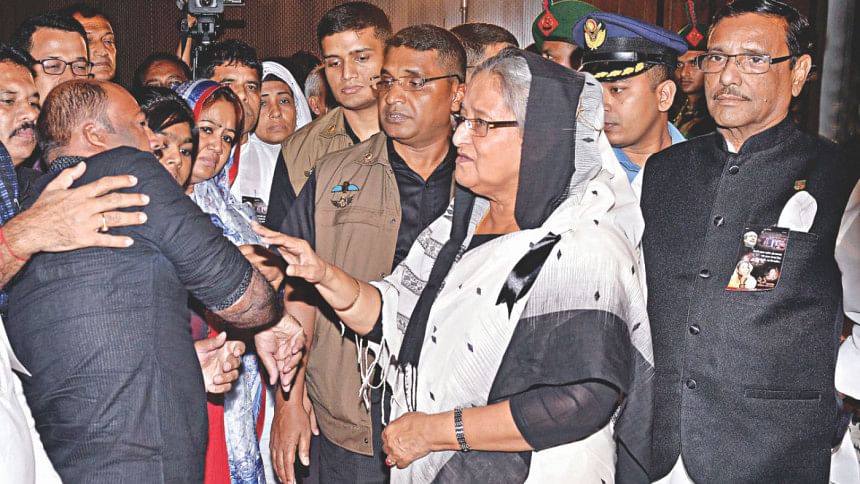 Everyone thought she was dead and so was kept with dead bodies at Dhaka Medical College Hospital. But she survived proving doctors and rescuers wrong.
Even after 13 years into the horrifying grenade attack on an Awami League rally, Rashida Akhter Ruma badly injured in the incident feels it was a curse rather than a blessing that she survived.
She has been carrying as many as 700 splinters in her body since.
There are many more similar stories of those who escaped death in the blasts on August 21, 2004 with severe injuries. 
It was 5:22pm that day when Awami League President Sheikh Hasina, the then leader of the opposition, finished delivering her speech at an anti-terrorism rally organised by her party on Bangabandhu Avenue.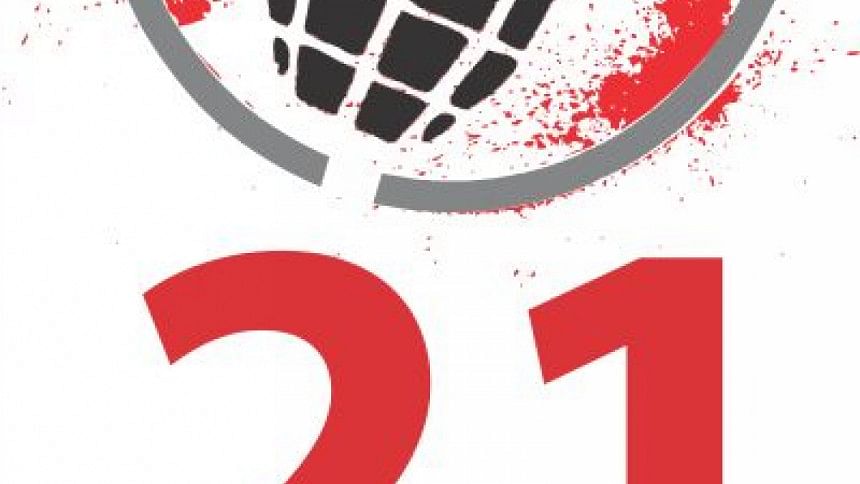 Suddenly, at least 13 grenades were hurled at the crowd. Twenty-four leaders and activists were killed and more than 300 others injured. Ivy Rahman, wife of late president Zillur Rahman, was among the dead.
AL chief Sheikh Hasina narrowly escaped death with injuries to her right ear.
Remembering the grisly attack, survivors and family members of the deceased attended a programme at Krishibid Institution Bangladesh yesterday.
The Awami League had observed the day every year at its headquarters on Bangabandhu Avenue, where the attack took place. But for the first time this year, the party organised the programme at Krishibid Institution having a makeshift memorial set up.
Rashida, while talking to The Daily Star near the memorial, spoke of her unbearable sufferings and her present physical conditions.
"I became a sick person for the rest of my life. I am living with severe ear pain," she said, adding that whenever she was in pain she became senseless.
"It would have been better had I died that day….Now I feel the taste of death every moment," said Rashida, woman affairs secretary of ward-69 of Dhaka city Mahila League.
Recalling the attack, she said she had exposed herself to a volley of incoming splinters that day, as she embraced Ivy Rahman to save her.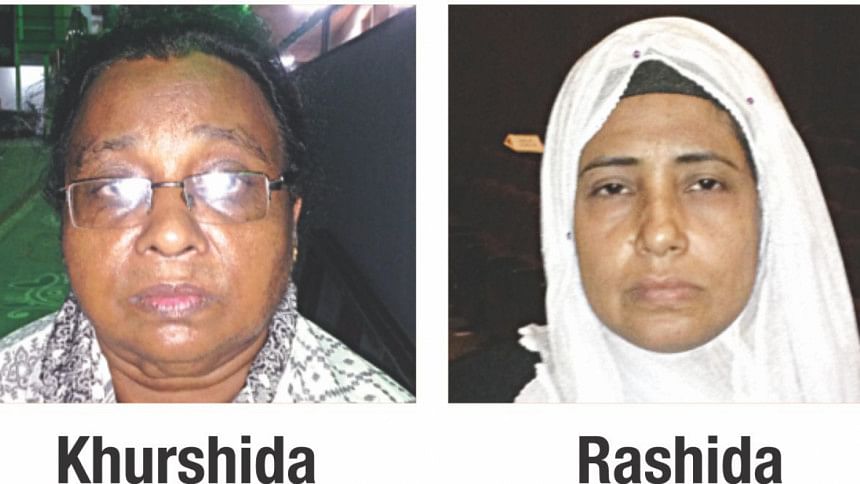 Rashida was so badly injured that doctors at DMCH at first deemed her to be dead and declared her so.
"Later a woman saw me moving under the shroud and informed [AL leader] Saber Hossain Chowdhury.
"He [Saber] informed the doctors and I was later shifted to Bangladesh Medical College Hospital for treatment."
Rashida visited India five times for treatment, but life has not been normal again.
She underwent several surgeries for injuries to her stomach. Now she cannot digest rice and so has to live on bread.
She thanked Prime Minister Sheikh Hasina, saying that it was possible for her to make a living only because of Hasina.
Another August 21 victim, Khurshida Hena Baby shared her story of ordeal.
Khurshida, a central committee member of Dhaka city Mahila League, joined the August 21, 2004 rally after marching in a procession of about 10km from the capital's Mohammadpur.  
"I walked to the programme that day and today I came with others' help…. The grenade attack turned my life upside down."
Khurshida continued saying that she was having to take medicines more than food. "I can't have solid food....I passed many days only by taking water."
She is carrying splinters in her lower abdomen, breasts and right leg. She needs surgeries immediately.
"Since I have diabetes I could not undergo surgeries needed," Khurshida said, adding that she was unable to hear by her right ear.
"My pain will go and I will die with peace if the culprits are punished."