Govt seems to influence Aug 21 verdict: Rizvi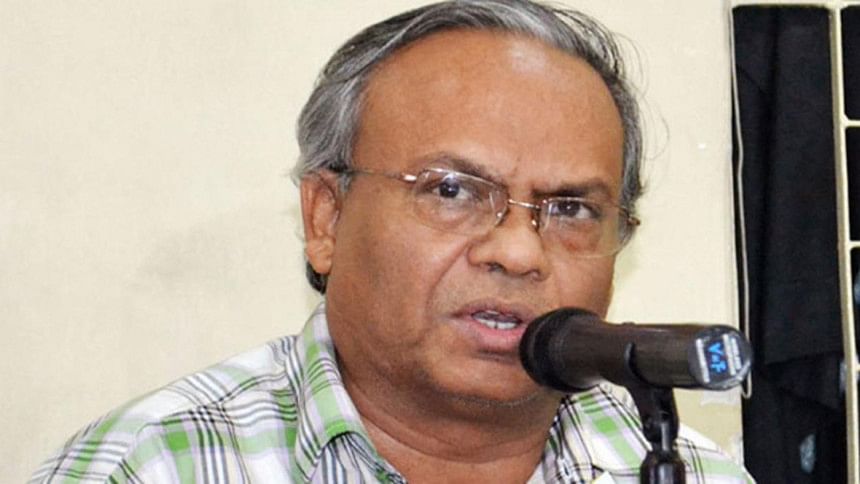 BNP Senior Joint Secretary General Rizvi Ahmed today alleged that the government is trying to influence the verdict in the August 21 grenade attack case.
Listening to the speeches made by Prime Minister Sheikh Hasina, Awami League General Secretary Obaidul Quader and other leaders of the party, it seems that they have been active to influence the August 21 grenade attack case verdict, the BNP leader said at a press briefing at the party's Nayapaltan central office in Dhaka, Bangla daily Prothom Alo reports.
"People are also afraid that they (AL) might write the verdict and materialise it through the court," he alleged.
Referring to Obaidul Quader's yesterday's comment on how BNP will be facing new political crisis after the verdict on the August 21 grenade attack as the party is directly related to the crime, Rizvi said that his comments made it "clear how the government is using trickery regarding the verdict."
"Awami League recruited their man Kahar Akand as an investigation officer in the case right after coming to power. But even before that, Kahar Akand retired from the police department and sought nomination from Awami League to contest in elections. He even worked for the party in the national elections in 2008. Awami League purposefully brought him back to the police department and made him the investigation officer in the case in 2009. Their goal for recruiting Kahar Akand was to involve Tarique Rahman in the case. Later, through adding Tarique Rahman's name in the supplementary charge sheet in 2011, Sheikh Hasina's vengeance got fulfilled," Rizvi was quoted as saying according to Prothom Alo.
"Tarique Rahman's name was not there in the confessional statement of Mufti Hannan given under article 164 during 1/11. But to bring the name of Tarique Rahman in the case, Mufti Hannan was subjected to inhuman torture in remand under another case for 410 days. There is no such instance in any other country in the world. Kahar Akand forced Mufti Hannan to say Tarique Rahman's name and give the so-called confessional statement by torturing him in remand for 410 days. There is no legal basis of that confessional statement. There is no instance of the same person giving two confessional statements under article 164," he added.  
The deadly grenade attack was carried out on August 21, 2004 targeting an Awami League rally in which a total of 24 AL leaders and activists were killed including Ivy Rahman, the then Mohila Awami League president and wife of late president Zillur Rahman, while 500 others were injured.
The verdict of the case will be delivered this September.