BNP blames AL for attack on Zafar Iqbal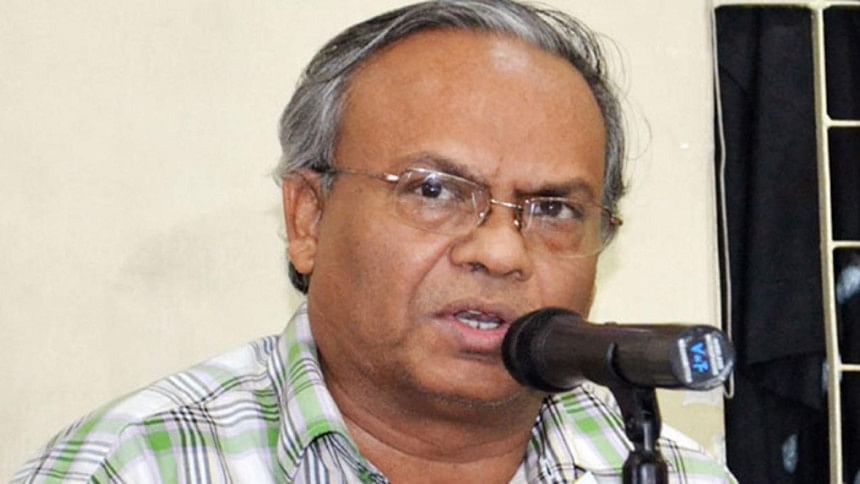 Hitting back at the ruling party, BNP today said Awami League has a close link with the attack on eminent writer Muhammed Zafar Iqbal.
A question has arisen in people's mind that how did a youth dare to stab Zafar Iqbal amid huge security on the university campus and presence of his personal security, BNP Senior Joint Secretary General Rizvi Ahmed said.
Speaking at a press conference at the party's Nayapaltan central office, Rizvi said, "How is it possible to carry out such attack without the state or the government backing?"
Blaming Awami League for the attack, Rizvi said, "It's Awami League which only can carry out such attack in a planned way."
A day after the attack, Awami League General Secretary Obaidul Quader said the attack on Zafar Iqbal was made by BNP-sponsored conspirators. Quader, the road transport and bridges minister, today termed the incident as a targeted attack by a "communal evil force under patronisation of BNP".
Protesting the allegations, Rizvi said the ruling party general secretary has been making weird remarks to implicate BNP with the attack and to conceal his party's misdeeds.
The attack has similarity with the ruling party's student front Chhatra League and youth front Jubo Leagues' knife attacks carried out on Nur Hossain Babul in Natore and young tailor Biswajit Das in Dhaka, Rizvi said.
Rizvi said the countrymen believe that the attack was launched on Zafar Iqbal to divert people's attention to different directions from the party chief Khaleda Zia's jail.
"We think the knife attack on Zafar Iqbal was an outcome of the government's terror politics," he added.