Protesters are to blame
JU VC tells Star about unrest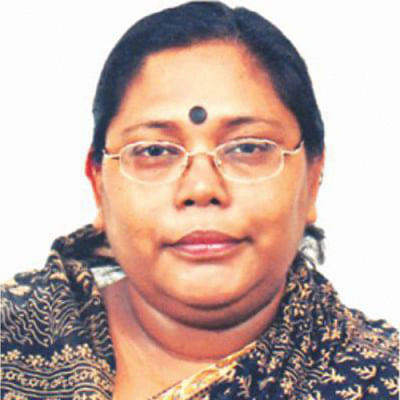 The embattled vice chancellor of Jahangirnagar University yesterday held the agitating students and teachers responsible for the current crisis at the university.
"We would say that they must take responsibility for creating such a situation in the university. We did not close down the university; rather a situation [led to it]," said Prof Farzana Islam in an interview with The Daily Star at her residence.
She said the university authorities were patient for a long time as the protesters had been agitating for over two months using different strategies, culminating in an on-campus strike which was stopped eventually.
The VC said the protests had begun soon after she was reappointed.
Highlighting how this was not something new, she said none of the "vice chancellors belonging to the Awami League", apart from her, could complete their tenures in JU.
"What we see in the cases of Awami League VCs is pathetic. Prof Alauddin could bring independence to the country, but he could not do anything at JU," she said.
Again, Sharif Enamul Kabir, who is an influential man, too could not stay at the post, she continued.
"Fortunately, or unfortunately, I have completed my four years [tenure]. I tried to leave, but the government thought that it would be wise to keep me here as I did not give any trouble to anyone," Prof Farzana said.
"And that brought me trouble."
Defending Chhatra League once again, the JU VC said, "Chhatra League men did not attack anyone on their own. After Shibir's involvement in the protest surfaced in the media, they [BCL activists] reacted.
"Such reaction should also have come from the other progressive student bodies like Chhatra Front, Chhatra Union or Chhatra Dal. But they didn't give any such reaction, although Shibir has been banned on the university campus since 1992."
"I am not supporting Chattra League's incitement. But those who are doing politics in the name of progress should at least once chant slogans demanding a campus free of Shibir," she added.
She also questioned the motive of protesters who are still on campus despite the declaring they had vacated their halls. 
"Vacating the halls means they have to leave the campus. Now they are doing it illegally. It will force us to take legal action," the JU VC added.
She also termed being confined to her residence "mental torture".
"If I let Chhatra Front to stage [demonstrations] in front of my residence and sing all night, later they would hold a concert there. Don't we have the right to sleep?" she asked.
"You [journalists] don't see any mental torture. You only see the attack and report on that," she added.
Prof Farzana, however, hoped they would be able to reopen the university very soon.