Homebound on retirement, man meets tragic end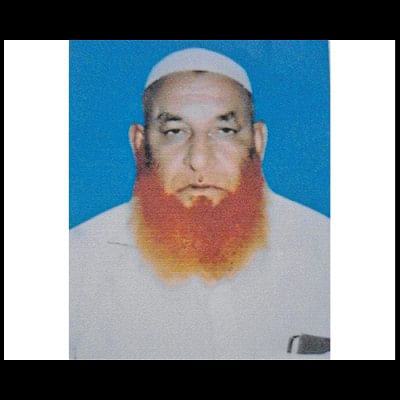 He got off the train just to get a paan. All his career he must have done it hundreds of times, but this would be his last.
A security intelligence official of Railway Nirapotta Bahini, Abu Hasan Afsar Ali was going back home at the end of his 30-year career. Instead he died under the train he was travelling on.
The 60-year-old had packed up all his belongings, vacated his government quarters in Ishwardi, and got on the train for Sirajganj yesterday with his family to move permanently back to his ancestral home.  
Leaving Ishwardi Railway Station, the Sirajganj Express travelled  for about an hour before stopping at Chatmohar. "
Afsar got down for a paan or betel leaf, but saw the train starting to move almost immediately," said Mojibar Rahman, assistant sub-inspector (ASI) Government Railway Police of Sirajganj.
"He tried to get back on but missed his step and went under … ," said the ASI adding that Afsar died on the spot around 10:00am.
"He spent his entire life maintaining the security of Bangladesh Railway. When it was time for him to leave his duty permanently and spend happy and relaxed days with his family, the train took away his life," said Afsar's brother-in-law Nazrul Islam.
"Afsar went on LPR [leave preparatory to retirement] a year ago. He went on retirement last month," said Abu Hena, chief inspector of Railway Nirapotta Bahini, Ishwardi station.
He said his colleagues, who had arranged a farewell for him only days ago, were stunned by his death.
Afsar Ali was buried at his village yesterday afternoon.
Wife Sajeda Begum, who was with him on the train, was inconsolable.
Afsar had asked her if she needed anything before getting down from the train. "I told him not to go. But he insisted and went away forever," Sajeda said over telephone.