DMP lists 56 drug dealers, patrons
Wanted accused, cops, ruling party men, councillors named; crackdown on them after vetting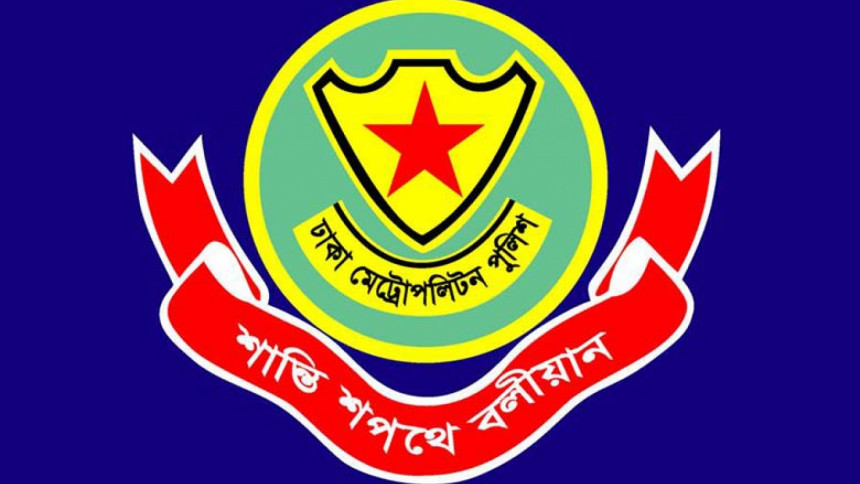 The Dhaka Metropolitan Police has shortlisted top drug traders in the capital and their patrons including some linked to the ruling Awami League, and will launch a crackdown on them after further scrutiny.
Three policemen, three ward councillors including two involved with the ruling party, three ward-level AL leaders, one AL activist and one ward-level Chhatra League leader have been named as the patrons and 45 others as the drug traders.
A special meeting of the DMP yesterday instructed the deputy commissioners of eight crime divisions of the city to collect details, especially whereabouts, of the people on the list.
A high official, who was present at the meeting, told The Daily Star about the list and said they want to apply some strategic methods and go slow with the anti-narcotics drive.
"We have made a shortlist of notorious drug traders in the capital. We instructed the crime divisions to look into the activities of those people," said the official.
The meeting was held to review the current situation, two days after DMP Commissioner Asaduzzaman Mia issued directives to the crime divisions to take legal action against the drug dealers.
On Monday, a list of 100 top drug dealers in the capital, who are accused in at least four cases each, was handed over to the DMP commissioner by the deputy commissioners. The DMP later revised the number to 45, according to officials.
A man named Md Baba Kashem, 40, is on the top of the list, a copy of which has been obtained by this newspaper. He reportedly runs drug trade in Karail slum and is wanted in 16 cases, all filed with the Banani Police Station and under narcotics act.
Kashem, who is backed by a sub-inspector, was arrested on April 15 this year but walked free by bribing Tk 10,000 to the police official, said the list.   
Rafiqul Islam, assistant commissioner of Gulshan zone, told The Daily Star yesterday that Kashem is on the run but they are conducting drives in different areas to arrest him.
Another suspect, Raju Ahmed, 36, allegedly runs narcotics business in Nurerchala area of Bhatara and he is wanted in 12 cases filed with Bhatara Police Station.
The list also includes 12 women, some of them wanted in over a dozen cases.
Najma Begum, 45, wife of Rabiul Islam alias Rubel runs drug business in Khilkhet and is wanted in 23 separate cases. Of the cases, 22 were filed with Khilkhet Police Station and the other with Kadamtoli Police Station.
Shahidul Haque, officer-in-charge of Khilkhet Police Station, told this newspaper yesterday that Najma was awarded life imprisonment in a case. "We are conducting drives to arrest her but she is on the run."
Saleha Begum, 51, wife of Abdur Rahman, operates in Taltola area and is wanted in 18 cases filed with Rupnagar Police Station.
Sheikh Mohammad Shah Alam, officer-in-charge of Rupnagar Police Station, said they have submitted charge sheets against Saleha in several cases while some other cases are under investigation.
"Drives are on to arrest her," he added.
Earlier in 2017, the DMP drew up another list. It was of 100 godfathers, most of whom were linked to the ruling AL and its front organisations.
The list also included two people who were from BNP and Jatiya Party, a number of cops and also narcotics department officials.
Of the godfathers in the capital, 16 were ward councillors -- 15 from AL and one from BNP. Besides, a thana-level president of Bastuhara (homeless) League and a ward-level secretary of Tanti (weaver) League were on the list.
The DMP had also compiled a list of 1,100 dealers and retailers of yaba in the city. The list was forwarded to the home ministry.
Besides, the Police Headquarters has already prepared a list of 26,299 drug dealers and patrons countrywide and has been conducting raids to catch them, a senior police officer said wishing anonymity.
The DMP officer also said their regular drive is on and they are arresting users, sellers and buyers. But they now want a crackdown on top traders.
"We are getting many names, as well as list, but we actually want to verify their involvement before taking actions," he said.
Earlier, DMP Commissioner Asaduzzaman said small-scale yaba distributors who had several cases against them were not included in the list.