Tigers set to battle smog and India in first T20I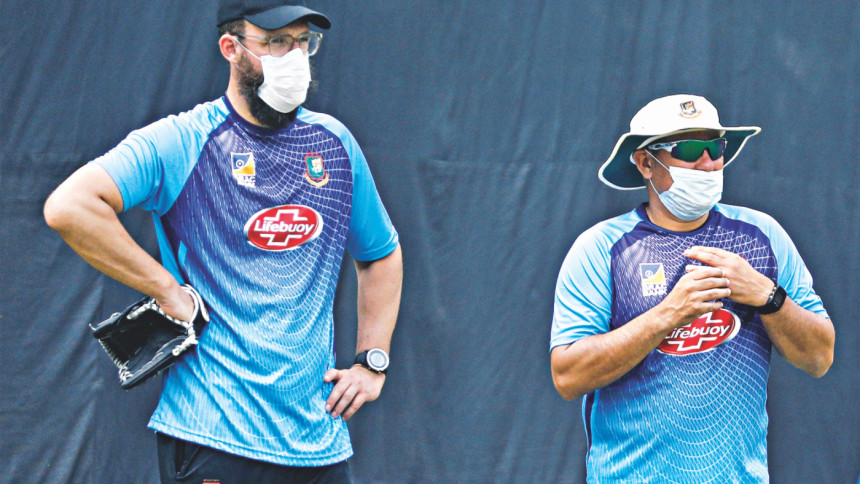 Bangladesh will have to battle both India and the suffocating New Delhi smog when they take on the hosts in the first game of the three-match T20I series at the Arun Jaitley Stadium today. The match is scheduled to begin at 7:00pm local time (7:30pm BST).
The AQI (Air Quality Index) reached severe levels in Delhi late on Thursday night, leading to the Delhi government ordering schools to be closed till November 5. The Tigers, however, did not have the luxury of taking a break as they underwent their usual training sessions yesterday.
The smog will not be the only cloud in the Tigers' mind as numerous issues have ripped into Bangladesh cricket in recent times. First came the players' strike, a big talking point in the country's cricket. Once that came to a conclusion following an agreement between the Bangladesh Cricket Board and players, news arrived that the BCB was looking to take action against Shakib Al Hasan for breaking the terms of his contract and signing for a telecom company.
Something bigger was yet to arrive and it came in the form of Test and T20I skipper Shakib's two-year ban from all cricket, handed down by the ICC on October 29, a day before the team was to depart for Delhi.
If the India series was a huge challenge, it became an ominous backs-to-the-wall task from there on, compounded by the fact that Tamim Iqbal was also set to miss the series due to personal issues.
The Tigers revised their T20I lineup following the ban and sent in Mahmudullah as the T20I captain and Mominul Haque to take charge of the Test side. Backs to the wall, on Monday, a day ahead of the first T20I, Riyad said they "have nothing to lose but a lot to gain".
"We are very positive about the result. We all know that India are very strong in their own conditions and their recent performances show that. We have nothing to lose so we are focusing on what we can gain. We want to play positive cricket," he said.
Riyad's counterpart Rohit Sharma, standing in for Virat Kohli, was unwilling to take the Tigers lightly.
"Bangladesh are a very, very good team. Over the years, we have seen how they have performed not just at home but also away whenever they have gone out. Especially against us… they have always put us under pressure. There is no way we look at this team differently," Sharma began.
"I understand there are two key players missing [in their side] but they still have quality players that can upset any team. I wouldn't say 'upset'. I would say 'beat' since that's a good word to use. They are very mature cricketers now."
Without Shakib and Tamim, Riyad will be hoping that the rest of the experienced players can turn up and be counted on with the help of the youngsters like Afif Hossain and Aminul Islam today.